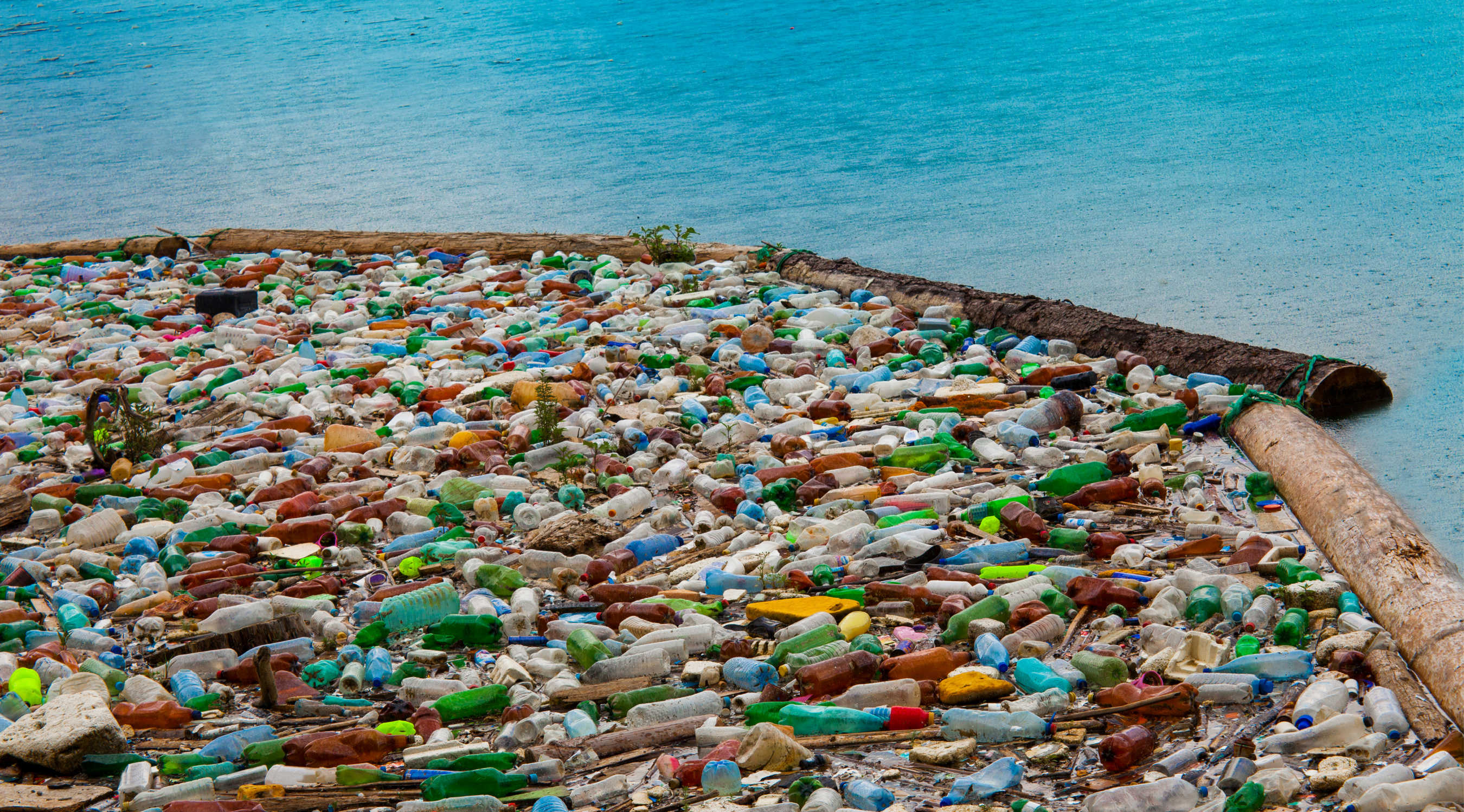 Marine Plastics Monitoring
Satellite sensors can play a role in locating masses of discarded plastics and supporting reduction efforts in remote areas, as it's now found in every ecosystem on the planet.
Plastic is now found in essentially every ecosystem on the planet, including throughout the ocean and on the world's most remote beaches. With many researchers predicting the ocean will contain more plastic than fish in weight by 2050, the world has woken up to the severity of the issue and is looking for options to address it.
In some circumstances, satellite sensors can play a role in this effort, through:
better quantification and spatial mapping

support services for targeted removal efforts

program evaluations of success relative to baselines.
Earth observation is being explored at length to address this issue and provide targeted information in support of clean-up operations and research into the different techniques is ongoing but the target outcome the same, how can these collaborative data sources be used to help support this global issue.
Satellite data by it's very nature can see larger areas of the world, especially the remotest parts of our oceans, often and repeatedly which is a capacity not afforded by other methods on the same scale. It has already played a role in detecting marine and coastal plastic using a range of different techniques but there is much more work still to do.
One area of research is in support of improving targeted clean-up activities on beaches. Many approaches are being explored and one of those is the use of the spectral information that an image has e.g. what a feature looks like in an image from the information we can see, as well as the important information that we can't, and to then be able to use that to separate that feature of interest from it's surroundings. The example below uses the visible near infrared (VNIR) and short wave infrared (SWIR) to map collected plastic distribution along a beach in Northern Norway over known accumulations.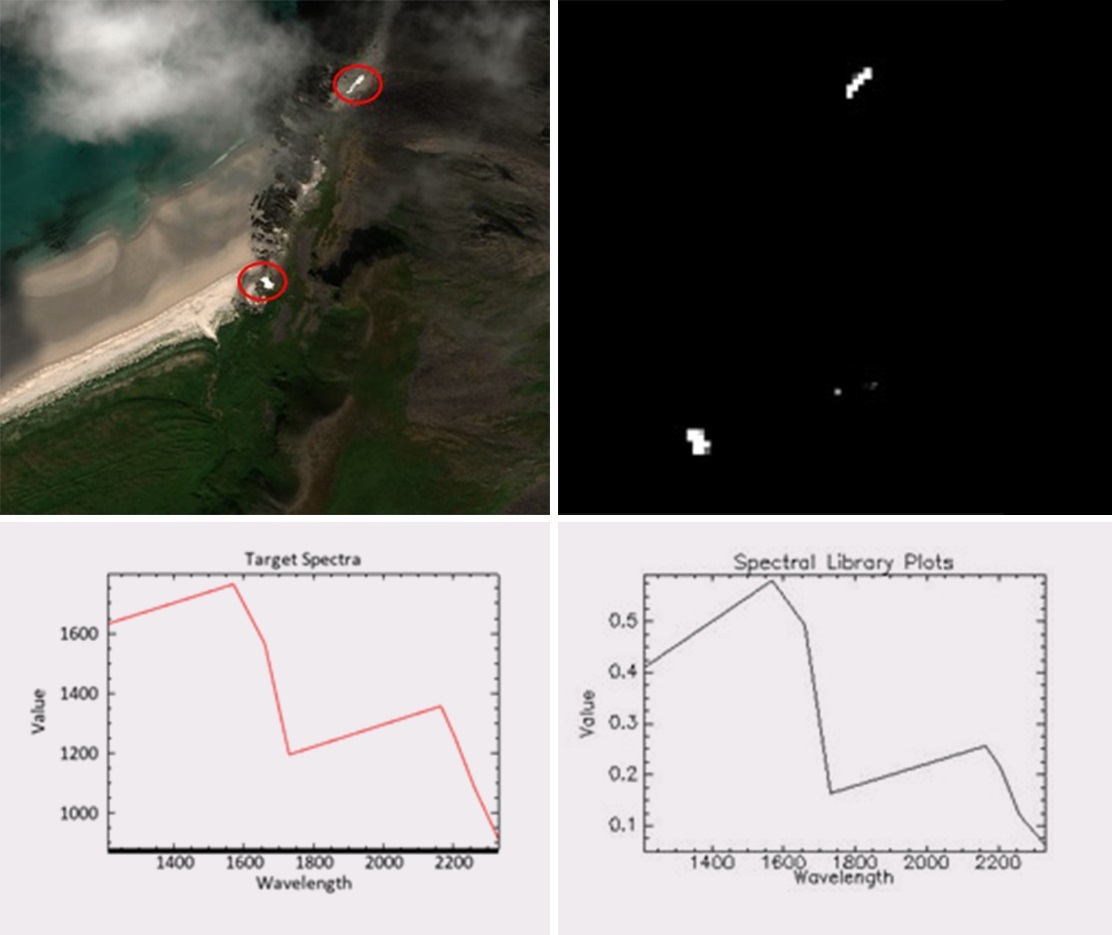 (top left) High resolution satellite imagery showing plastic accumulations along a coastline, (top right) spectral classification of plastics which correlate with the circled areas on top left image. (bottom left) target spectral information extracted from the image (bottom right) shows known plastic spectra from compiled spectral library. The combination of the visual and spectral analysis shows a good match and provides confidence in the detection which was also verified by ground truth. Source: Worldview-3 © 2020 DigitalGlobe, Inc., a Maxar company and Image processing and analysis © KSAT
Other possible use cases for satellite assets in plastic detection include:
Supporting the location of abandoned or "ghost" fishing gear. Abandoned or lost gear (fishing nets, ropes, FADs (fish aggregating devices), long lines, plastic fishing crates and baskets) is a significant subset of the marine litter problem.

An estimated 30% percent of the decline in some fish populations is a result of discarded fishing equipment, while more than 70% of marine animal entanglements involve abandoned plastic fishing nets. The UK's Guardian newspaper recently noted the hypocrisy in media condemnation of single-use plastic while "the most important factor… we talk about least."
Improving the efficiency of marine macro-plastic removal efforts, for example by directing at-sea vessels with very recent information about the location of potentially harvestable aggregations of plastic.