SmallSat Symposium, Mountain View, CA Februar 9 2022:
KSAT has entered into an agreement with Tyvak Nano-Satellite Systems, Inc., a wholly owned subsidiary of Terran Orbital Corporation, to provide ground communication services for the Lunar InfraRed Imaging (LunIR) mission from KSAT ground stations in Punta Arenas, Chile, Svalbard, the world´s northernmost station, and from Troll station in Antarctica.
Arnulf Kjeldsen, EVP, Strategy & Technology in KSAT said:
"Supporting this lunar cubesat mission for Tyvak and prime contractor Lockheed Martin is something we are genuinely excited about. Exploratory missions going to the Moon and beyond are challenging and we look forward to supporting LunIR on our network. We are continuously expanding our global network to meet the growing demand as more lunar missions are coming to fruition through the Artemis program and NASA´s Commercial Lunar Payload Services (CLPS) contracts."
LunIR is a 6U CubeSat designed to ride to space inside NASA's Space Launch System (SLS) rocket on the Artemis I mission. It will be deployed from the rocket's Orion stage adapter and perform a flyby of the Moon to observe the lunar surface and characterize material composition, thermal signatures, and to identify future potential landing sites. The shoebox-sized lunar scout hosts a first-of-a-kind infrared sensor and a novel cryocooler developed by Lockheed Martin. The infrared sensor is unique because it can map the moon both day and night.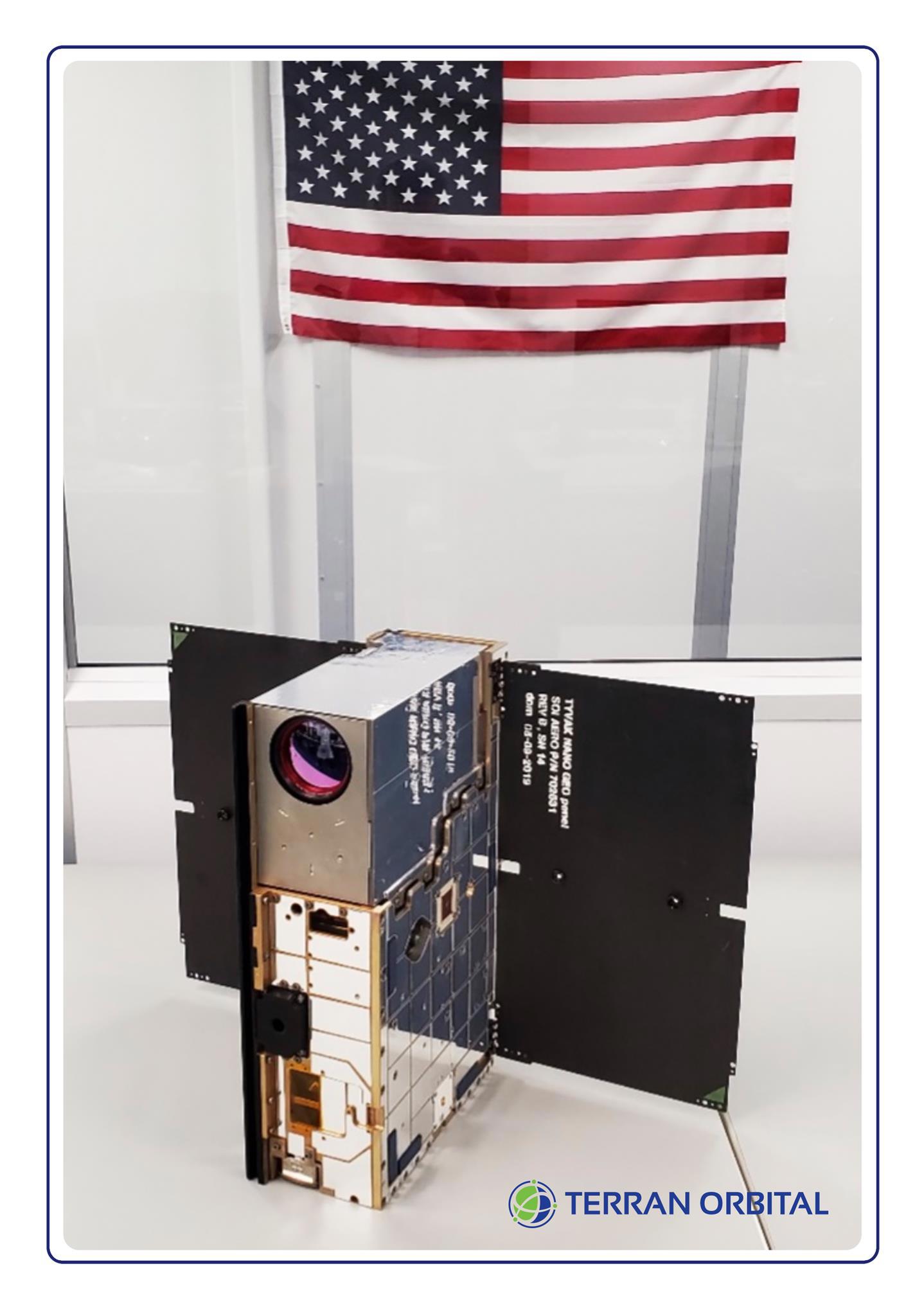 Complementing Lockheed Martin's expertise developing innovative space instruments, Tyvak is responsible for LunIR's spacecraft design, development, build, integration and mission assurance. Tyvak will also manage the spacecraft's mission operations using ground station communication services provided by KSAT.
"Terran Orbital is thrilled to provide ground network support for the LunIR mission," said Terran Orbital Co-Founder and CEO Marc Bell. "Small satellites like LunIR are the most cost-effective way to learn more about the Moon – and what challenges and opportunities it could pose for human habitation."
After the lunar flyby, the LunIR spacecraft will continue collecting data to address NASA's strategic knowledge gaps (SKGs) related to transit and long-duration exploration missions to Mars and beyond. Data collected will help to answer questions about the feasibility of deep space human travel.
Header image: Lockheed Martin LunIR Artist Rendering