Kongsberg Satellite Services (KSAT) runs the ESA Core Operational Services for the AEOLUS Mission (COSA)
The COSA service is a part over the overall Aeolus Payload Data Ground Segment (PDGS) interfacing the Flight operations Segment (FOS) and the European Centre for Medium-Range Weather Forecasts (ECMWF). The Aeolus PDGS, the FOS and the ECMWF constitutes the Aeolus Ground Segment as shown in the below figure: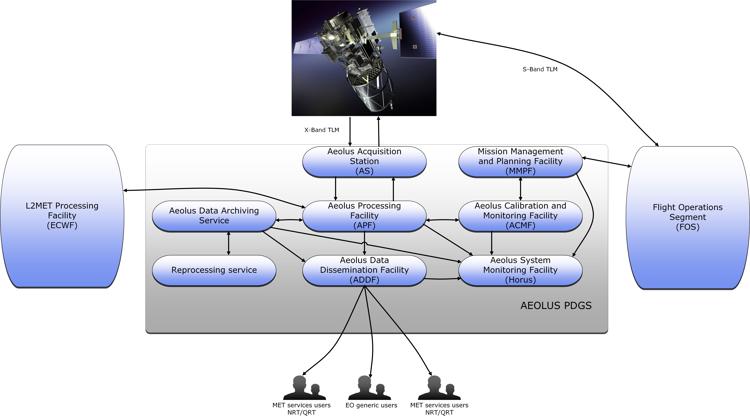 KSAT provides two acquisition ground stations for the Aeolus Mission, one at Troll in Antarctica and one at SvalSat, Svalbard, Norway. Svalbard with the unique location at 78'North – almost at the North Pole – ensures a complete coverage that provides access to every orbit – 14 of 14. It is today recognized as the best-located ground station in the world for satellite control. In combination with the Antarctic, Troll Satellite Ground Station, located at 72' South, KSAT offers a truly unique Pole-to-Pole capability.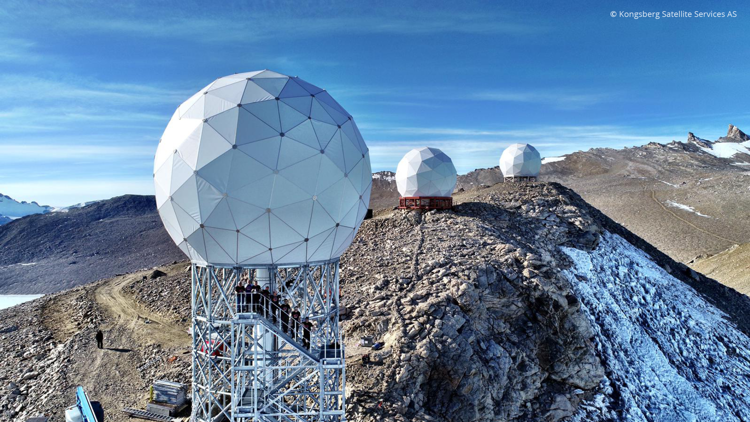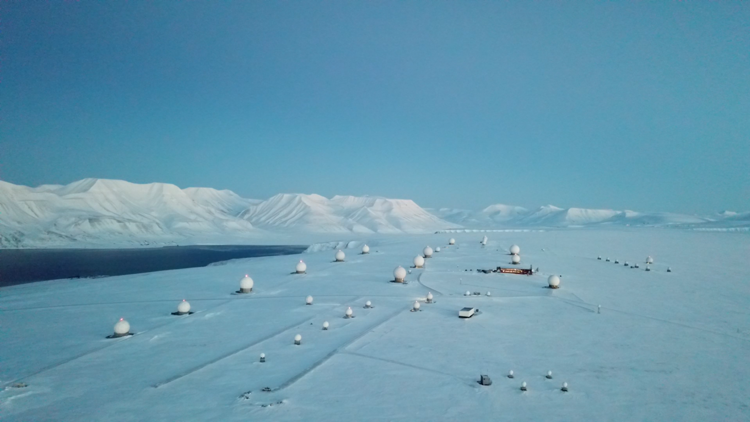 FOS monitors and controls the Aeolus Platform and its scientific payload Aladin. The FOS organisation is situated at ESRIN, Frascati, Italy.
The PDGS ensures the core operational tasks, in particular science data acquisition, systematic generation of level 0 data, QRT and NRT L1A and L1B processing, systematic processing of L2A data products, data archival, data dissemination to users and overall monitoring. The PDGS consists of various entities responsible for different parts of the PDGS:
The Aeolus Data Dissemination Facility (ADDF) is responsible for the data dissemination to end users.
The Calibration and Monitoring Facility (ACMF) is responsible for performing the generation of calibration and configuration auxiliary files, the product quality control and the long-loop sensor performance assessment.
The Mission Management and Planning Facility (MMPF) is responsible for the production of all planning and configuration files to be forwarded via FOS to the satellite.
The System Monitoring Facility (Horus) is responsible for the overall monitoring of the PDGS segment.
The Aeolus Data Archiving Service is responsible for the long term archiving of the Aeolus data. The reprocessing service plans and sets up the reprocessing activities in collaboration with KSAT.
The ECMWF is in charge of L2B and L2C production. The ECMWF acts as the major end-user of the Aeolus data and is situated in Reading, UK.
Contact info
Mai-Eli Johansen | Project Manager Aeolus | KSAT