The SmallSat Conference 2023, Utah:
KSAT, the global leader in Ground Network solutions, is announcing the world's first commercial fully automated Ka- band Ground network optimized for Smallsat constellations.
Downlink capabilities of 10 Gbps and more
KSATlite Ka-band services represent the next generation of Ground Network solutions, offering unparalleled bandwidth and performance for communicating with satellites in LEO and beyond. The KSATlite Ka-band solution will be optimal for data-intensive applications currently being planned and developed by the innovators in the SmallSat constellation segment. Powered by advanced Ka-band technology, this service opens new possibilities for high-speed data transfers, making it the ideal choice for space operators seeking efficient and reliable connectivity. Downlink capabilities of 10 Gbps and more will be enabled with the right selection of radios.
KSAT continues to invest
This fully automated tri-band satellite communication network will enable seamless communication across multiple frequency bands using a standardized 4-channel baseband unit. By integrating S-band uplink and downlink, X-band downlink, and Ka-band downlink capabilities, KSATlite Ka-band services offer flexibility, coverage and high speeds, unlocking the full potential of high-throughput applications such as Earth observation, data-intensive research, and real-time communication.
"KSAT continues to invest in new technologies and remains at the forefront of Ground Network advancements. The launch of the KSATlite Ka-band network showcases our ability to provide seamless and versatile connectivity solutions to our customers, with exceptional reliability and unmatched performance", says Marte Indregard, KSAT Chief Commercial Officer. (image).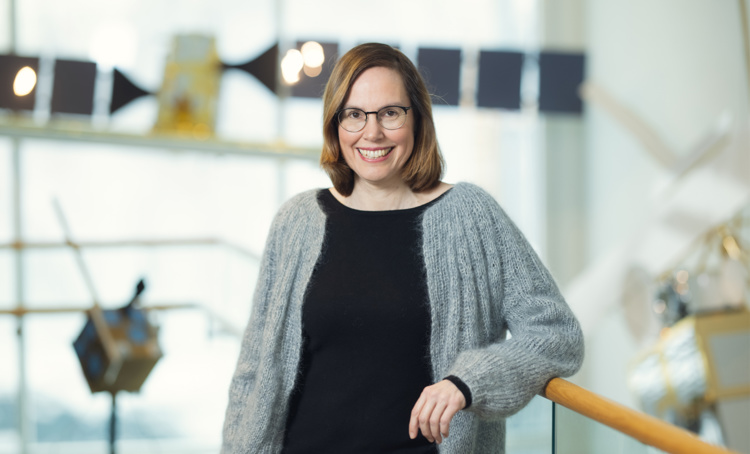 Fully integrated with KSATlite
The KSATlite Ka-band network follows the same innovative principles of KSATlite, the world leading ground network service for SmallSat constellations. Fully integrated with the KSATlite services and the KSAT API ecosystem, the KSATlite Ka-band network will initially be deployed on 6 ground station locations with multi-mission ground systems.
Extended coverage
Adding Tri-band antennas at these selected sites around the world will further streamline operations, enhance resource allocation for optimal performance and ensure reliable and secure communication regardless of geographical constraints.
With the extended coverage, the network will connect remote and challenging locations, while at the same time prioritizing robust security by deploying advanced encryption.
Find the KSATlite page with link to the ka-band service here