WSBW, Paris: Multi mission satellite-based ship detection is an important tool for maritime situational awareness. Focus has been on minimizing the time from data acquisition till service delivery. The service is currently available in less than 10 minutes after the data is received on ground. However, the key challenge lies in combining satellite tasking, operation and mission control with data reception and product deliveries.
KSAT has therefore designed and is implementing a multi mission, software-platform optimizing and streamlining the workflow from satellite operation to information delivery.
The Platform will allow NRT operation and intelligent data fusion. Initially this platform will be used for the Norwegian MicroSAR project, but it is generically designed to support all the upcoming Norwegian satellites as well as other missions. The ground segment is based on the standard KSATlite ground station as a service concept with more than 80 antennas worldwide.
MicroSAR is a highly specialized small SAR imaging satellite especially designed for ship detection. It's C-band radar has unique characteristics allowing detection of small vessels with unprecedented resolution in a wide swath. The design allows 3m resolution in a 300km Swath.
With a 10% duty cycle per orbit, large ocean areas can be covered daily. The satellite also operates an AIS sensor. The simultaneously collected AIS and SAR data represents unique data for vessel detection. The satellite will also carry a specially designed down link radio allowing 10 GB/s dual polarization down link in Ka-band.
KSAT is currently delivering ship and oil spill detection in near real time to a variety of international customers including the European Maritime Safety Agency (EMSA).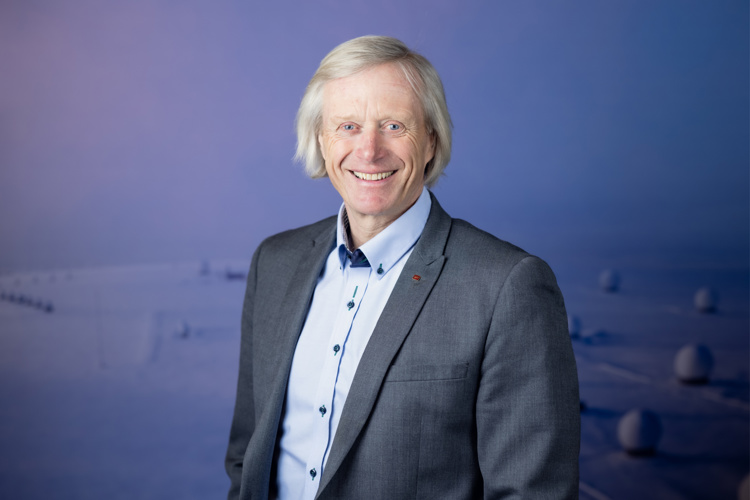 - Improving the resolution and timeliness of our ship detection services has been a goal for KSAT for years, says Rolf Skatteboe KSAT President and CEO. The integrated ground segment will allow even faster and more reliable operation for maritime surveillance satellites. The system is flexible and additional sources of information, i.e., RF data is implemented, he states.
Header photo: Surrey Satellite Technology Ltd. (SSTL) illustration.