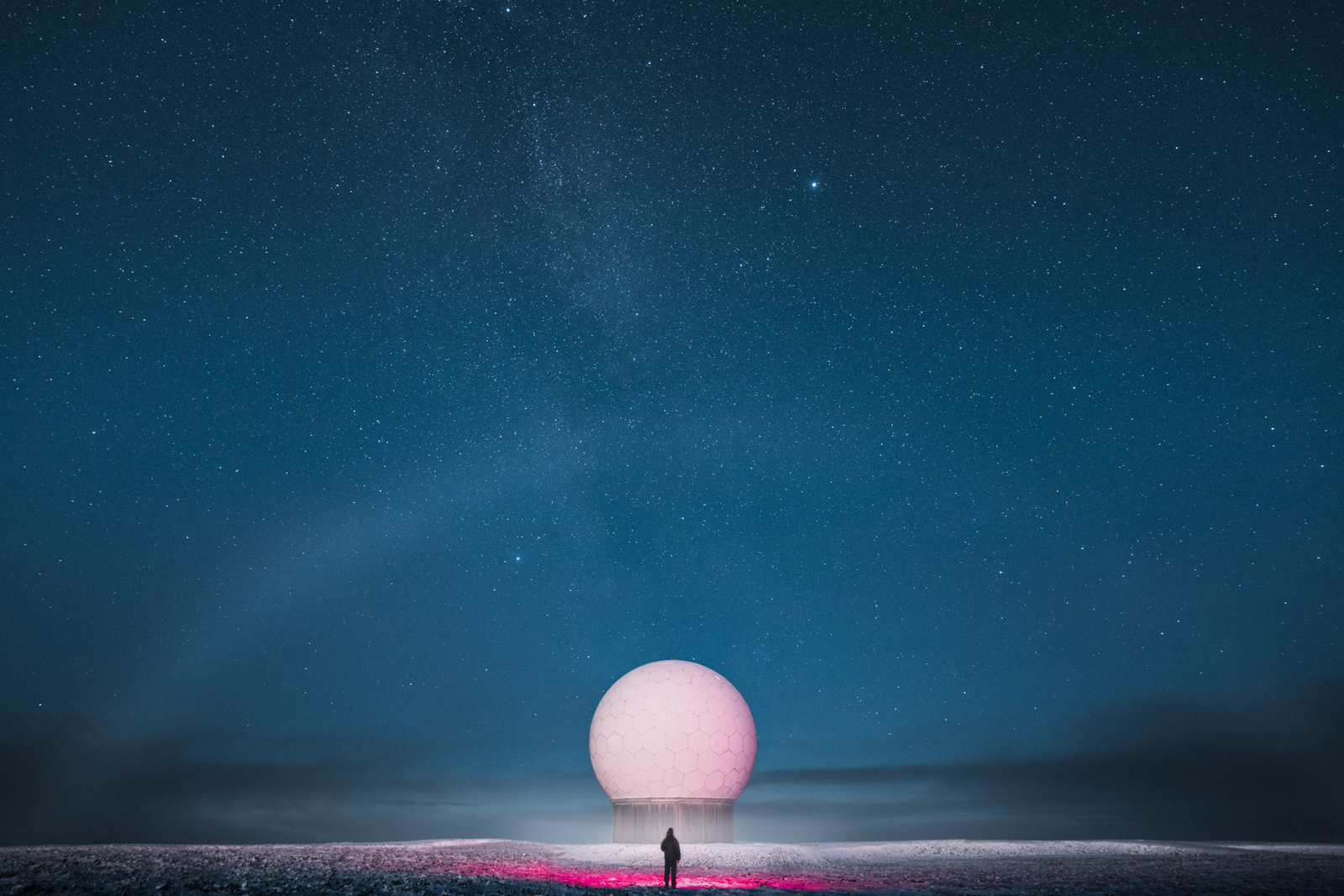 Infrastructure as a Service (IaaS) solutions - designing, deploying and operating satellite Ground Networks.
KSAT offers scalable solutions, from hosting a single antenna at a single location, to globally integrated networks.
KSAT provides hosting solutions to a wide range of satellite operators, across our Global Ground Station Network. Our extensive network accommodates tailor-made hosting and maintenance solutions for highly reliable, robust, and secure operations. The KSAT team has years of engineering and infrastructure experience for cost-efficient implementation, deployment and operations. We provide turnkey systems and solutions with standardised hosting and maintenance operations. Our team works closely with customers on project execution from early design, procurement, and implementation, to antenna installation and operations.
This Infrastructure as a Service offering, known as KSAT Hosted, lets satellite operators in LEO, MEO, GEO, and NGSO orbits rely on KSAT to develop and maintain essential ground networks and operations.
The KSAT Hosted offering includes:
Site sourcing

(

identification and surveying

)

Site design

Site

e

ngineering

Infrastructure development and implementation

Logistics

Regulatory and spectrum licensing processes

Equipment and antenna installations

Hosting solutions

Communication

backhaul

Maintenance

Programmatic

support

Complete management of projects in challenging environments
With long-term operational experience and implementations at locations worldwide, KSAT brings the ability to understand local conditions, and the capability to facilitate and adapt to different environments, assuring the ideal hosted network solutions for our customers.
KSAT owns and operates its own global network and has a large partner network to be utilised in hosting projects in any corner of the globe.
Key benefits of KSAT Hosted services
Reliable, robust, and secure infrastructure

Cost-efficient implementation

Experienced engineering teams

Global site network capabilities