The future is now. It is estimated that the number of satellites in orbit around our planet will increase from 9000 to as many as 60 000 by 2030.
As the leader in the industry, we understand the importance of answering to the future needs of our customers already today. KSAT is dynamically expanding, investing in new technologies – and new employees.
KSAT's growth is impressive- from 80 employees in 2002 to over 400 and counting. Only in the last couple of years KSAT has invested in a lunar-dedicated ground network, phased array antenna development, satellite control services and sustainable energy solutions for our northernmost and fastest growing ground station on Svalbard.
"Our work environment is almost completely technology oriented. With the growth, comes the need to reach those who want to join the journey: "To the Moon and Beyond" – says CEO and President of KSAT, Rolf Skatteboe
Work-life balance
Espen Thijssen Amundsen is leading one of our IT departments. Starting only four years ago, he now leads a team of 14 people .
"Our IT resources are an extremely important and visible part of our value chain. KSAT is a tech company that is growing fast and that presents many opportunities for our employees, both professional and personal. The company's culture and work environment is something we are very proud of"- he says.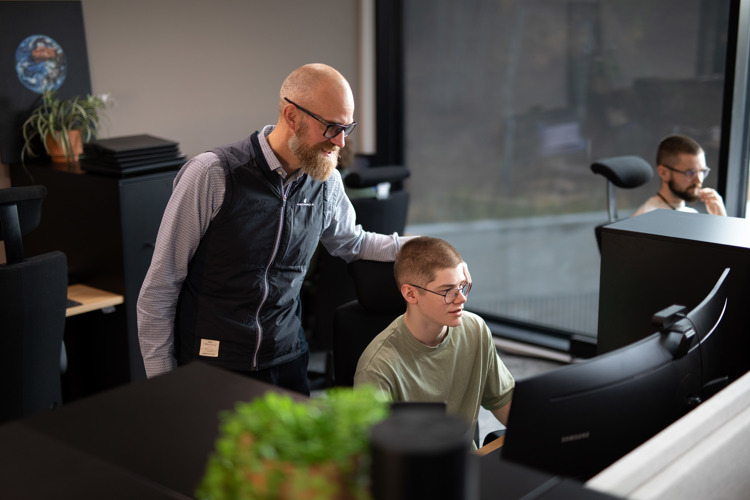 With the company's headquarters located in the far north of Norway, office life is very people oriented. Company gym, multiple activities, flexible work hours and social groups of common interest – all comes from understanding that work is a big part of life.
Giving the employees the opportunity to integrate it with their personal lives benefits both sides. Friday run during work time and skiing to work is only a small part of a Norwegian mentality being adapted in the workplace.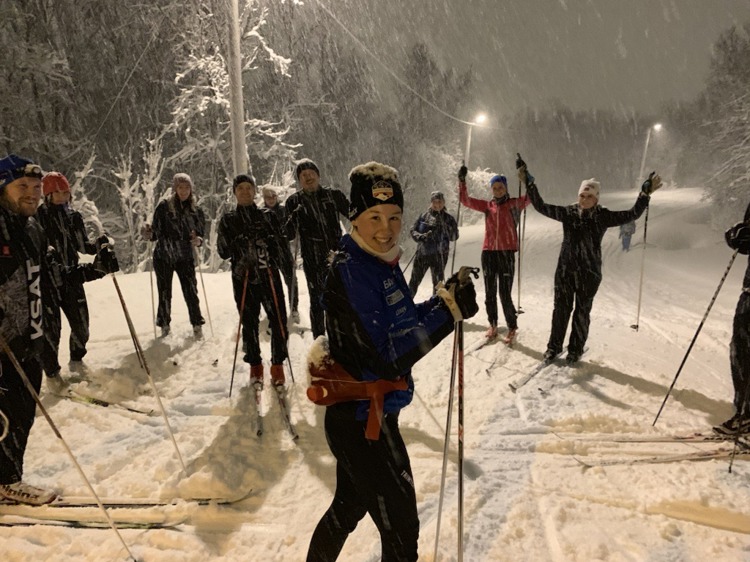 Not everyone is a "space nerd"
Despite being a service provider to the space industry, for some it is not space that makes KSAT attractive as a workplace but being a part of leading tech company with challenging scale of operations and focus on innovation.
"To work in KSAT you don't need to know much about space, but it is very exciting to work with companies like NASA and ESA daily. Being involved in identifying illegal fishing and finding oil spills through machine learning and expert analysis is something that gives our work meaning"- says Eirik Iversen Mortensen, System Developer at KSAT.
With new opportunities and exciting plans, KSAT's future appears very bright. We want to continue providing the best services for our customers and creating a stellar workplace for our passionate employees.
To find out more about work at KSAT and check the available positions, visit: