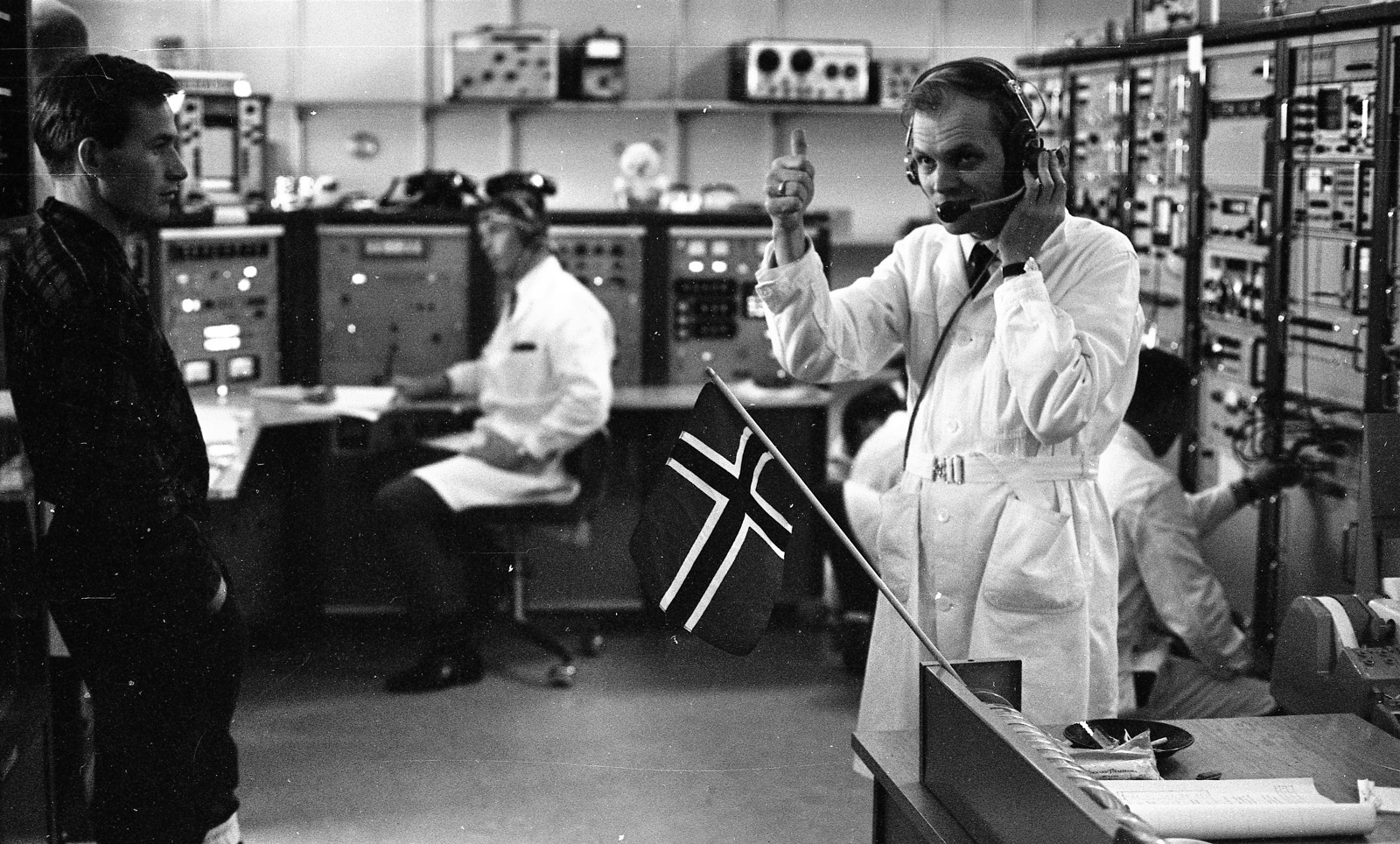 From our headquarters in Norway, we have been pioneering the ground segment business since 1968, and have introduced the near real-time concept within operational monitoring services as early as the 1990's.
Our mission
Today our mission is to be the worlds leading commercial satellite centre. What does that mean for you? The bottom line: we give you access to satellites anytime, anywhere.
Being able to do so, we have heavily invested in, and built a network of global ground stations, consisting of more than 260 remotely controlled antennas. With 26 sites worldwide, we provide optimized locations for satellites in polar, inclined and equatorial orbits. In addition, we offer Earth Observation services with the fastest available delivery times.
Our customers include both public and commercial users who have urgent, time-sensitive, operational requirements, as well as satellite owners and operators.
With 24/7/365 operations, KSAT is here for you whenever you need it!
Our organisation
At KSAT we have four core values that we work towards every day.
Our core values:
Kvalitet - Quality
Stolthet - Pride
Ansvar - Responsibility
Trivsel - Thriving
More than 300 (and still counting) of our fantastic employees reflect these values in our everyday work life. Approximately 230 of us are based at the head office in Tromsø, and the remaining are located at the Svalbard Ground Station and at our sales offices in Oslo, Stockholm and Colorado.
We want KSAT to be a challenging interesting and attractive workplace. Our goal is that we strive to increase our revenue and the "fun at work"-factor with the same percentage each year.
Regardless of the fact that we have been rapidly expanding through more than 50 years in business, we have managed to keep our entrepreneurial spirit burning brightly!
Our history
KSAT was established in 2002, but our journey began already in 1967 when the Tromsø Telemetry Station was inaugurated.
After decades of business in a high pressure, extremely challenging environment, with ground-breaking achievements, we can now celebrate more than 50 years of delivering excellence. Contact us
KSAT headquarters TROMSØ
Visitors adress
Prestvannveien 38 | 9011 Tromsø, Norway
Mailing adress
P.O. Box 6180 Stakkevollan | NO-9291 Tromsø, Norway
Tel: +47 77 60 02 50 | Fax: +47 77 60 02 99 | E-mail: ksat@ksat.no
Our offices
Adress
Phone
E-mail
Fax
COLORADO

7600 E. Eastman Ave, Suite 415, Denver

, CO 80231

KSAT-USA@ksat.no
-
SVALBARD

P.O. Box 458,

NO-9171 Longyearbyen, Norway

+47 79 02 25 55

ksat@ksat.no

+47 79 02 37 81
OSLO

Drammensveien 165,

Oslo, Norway

+47 77 60 02 50

ksat@ksat.no

-
STOCKHOLM
Vretenvägen 2, Solna, Sweden

+47 77 60 02 50

ksat@ksat.no

-
KEY MILESTONES
1967 - Tromsø Telemetry Station inaugurated by The Royal Norwegian Council of Scientific and Industrial Research
1980s - Changes in the market leads to cut downs
1990s - Dedicated personnel working hard to brighten the situation - TSS becomes a part of the Norwegian Space Centre (NRS)
1997 - Svalbard Satellite Station established
2002 - KSAT established by NRS and Kongsberg Defence & Aerospace
2005 - Satellite passes: 150+ (pr. day)
2007 - Troll Satellite Station operational
2009-2011 - Mid-latitude-network established
2015 - KSATLITE installed at SvalSat and Trollsat
2015 - Satellite passes: 24.000 (pr. month)
2017 - 50 year anniversary
2018 - Satellite passes: 36.000+ (pr. month)
2019 - Satellite passes: 50.000+ (pr. month)
Our COMMITMENT
We are committed to implement the UN Sustainable Development Goals and Principles. The Goals shall reflect KSAT as a responsible company; a respectful workplace with focus on human rights, corporate social responsibility, protection of the environment and technological innovation.
KSAT is continuously working to provide innovative and efficient end-to-end services. Through building resilient infrastructure, the KSAT Global Ground Network deliver data and global satellite communication services in a reliable manner. The business model and the development of new technology facilitates increased access to affordable satellite-based internet in the future.
Furthermore, KSAT provides sophisticated Earth Observation (EO) services. Through monitoring the environment KSAT contributes to securing a sustainable ecosystem for life on land and at sea. By expert analysis of satellite data, information vital for management and impact reduction through early warning on acute pollution, vessel activity, ice movements and deforestation are reported to end users all over the world. In this respect KSAT is a world leading provider of oil spill monitoring and emergency support to prevent and reduce damages from oil slick pollution, as well as vessel detection services contributing to the global fight against illegal, unreported and unregulated (IUU) fishing.

OWNERSHIP
KSAT is owned equally (50/50) by Space Norway AS (50%), and Kongsberg Defence & Aerospace AS (50%).
Space Norway AS is a state-owned enterprise of the Ministry of Trade, Industry and Fisheries. The enterprise was established in 1995 as a subsidiary of the Norwegian Space Centre.
Kongsberg Defence & Aerospace AS is a wholly owned subsidiary of Kongsberg Gruppen. Kongsberg is an international technology group, established in 1814.
Downloads - REPORTS AND BROCHURES
Annual Report and Sustainability Report