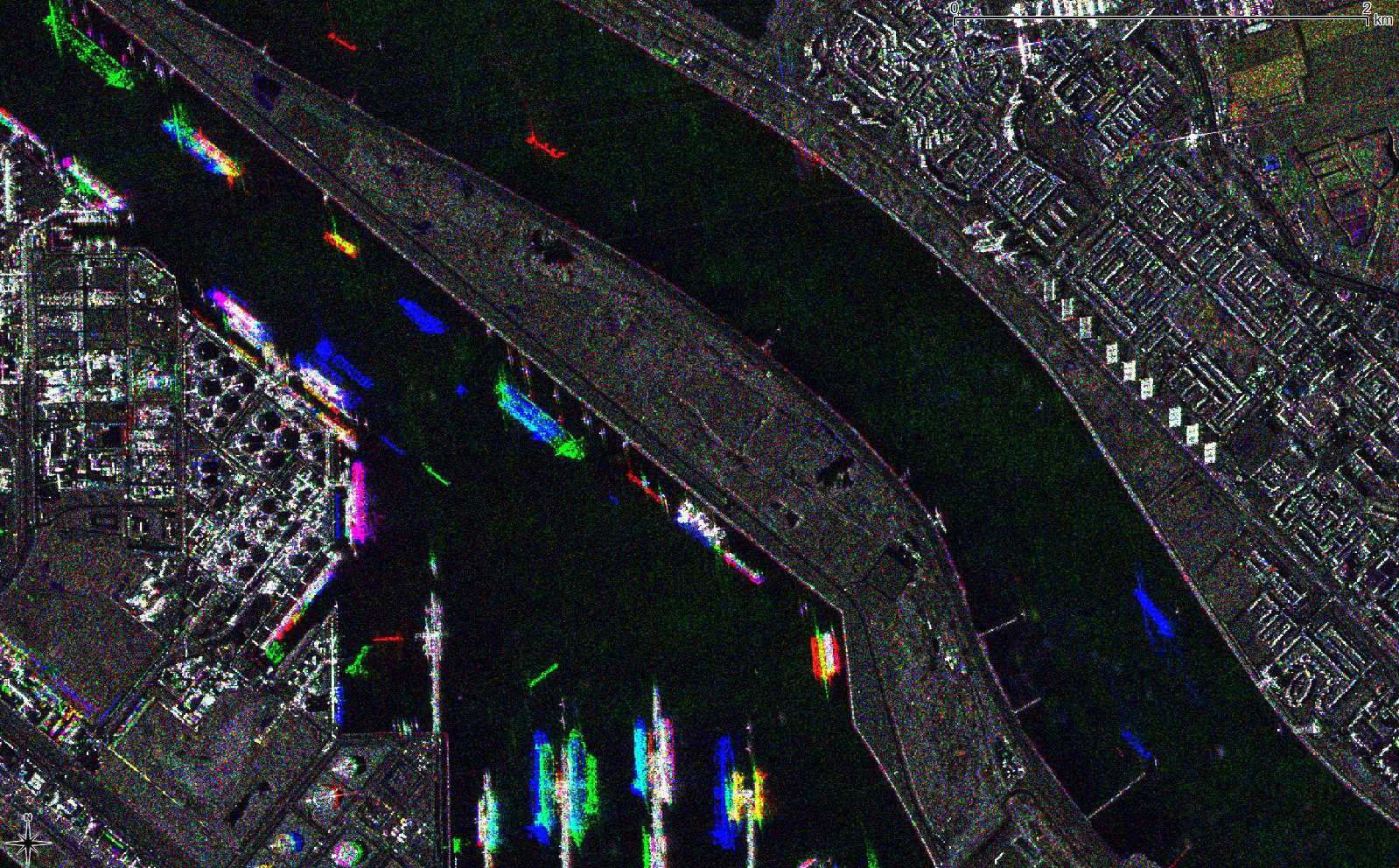 Earth Observation Services
Multi-mission data
KSAT are a leading sensor agnostic Multi-Mission satellite data- and service provider supplying all commercial SAR and Optical satellites. This virtual constellation makes it possible to optimise the satellite imagery products and services to meet specific customer requirements concerning coverage, resolution and monitoring frequency. As a world leading ground station, and with in-house processors for several SAR- and Optical satellites, its ability to provide Near Real Time data and products as well as routine, and of course archive, to meet specific client needs presents an attractive solution as a one-stop-shop for all satellite imagery requirements.
Our highly qualified image analysts operate 24 hours a day, 365 days a year, and are always ready to respond to customer requests.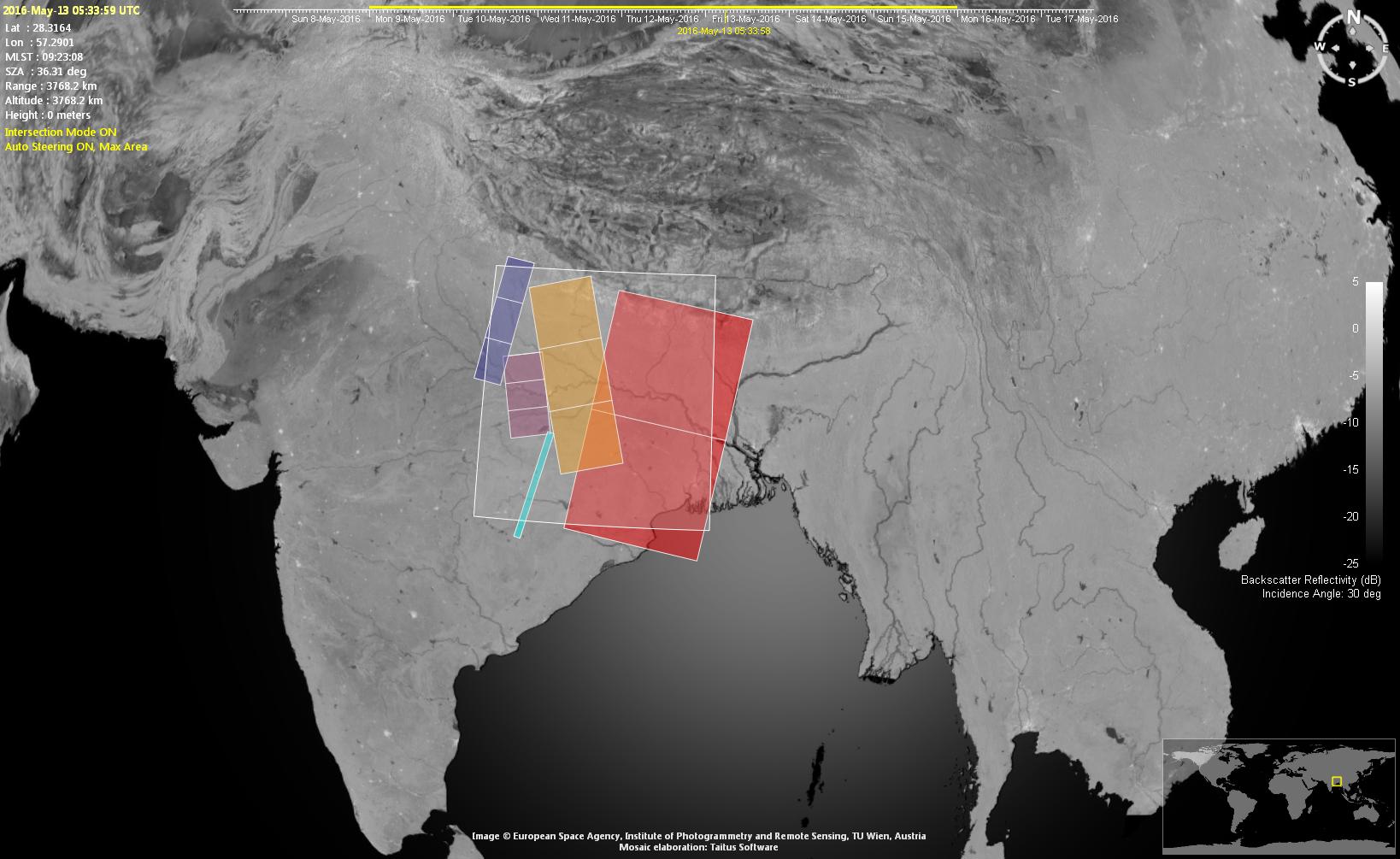 Oil slick detection
KSAT has provided satellite-based oil slick detection for over 20 years. In emergency situations, detecting pollution as early as possible, reducing both clean-up cost and environmental impact, is the primary objective.
Highly experienced analysts assessing NRT information 24/7/365
Using satellite information collected anywhere, anytime
Confirming detected slick (with possible source identification) or a clean sea state.
Delivery of fully analysed reports normally between 20-120 minutes after imagery acquisition
SAR satellites, with their unique imaging capabilities to collect day and night and in all-weather provides an advantage for rapid monitoring of wide areas and for oil detection.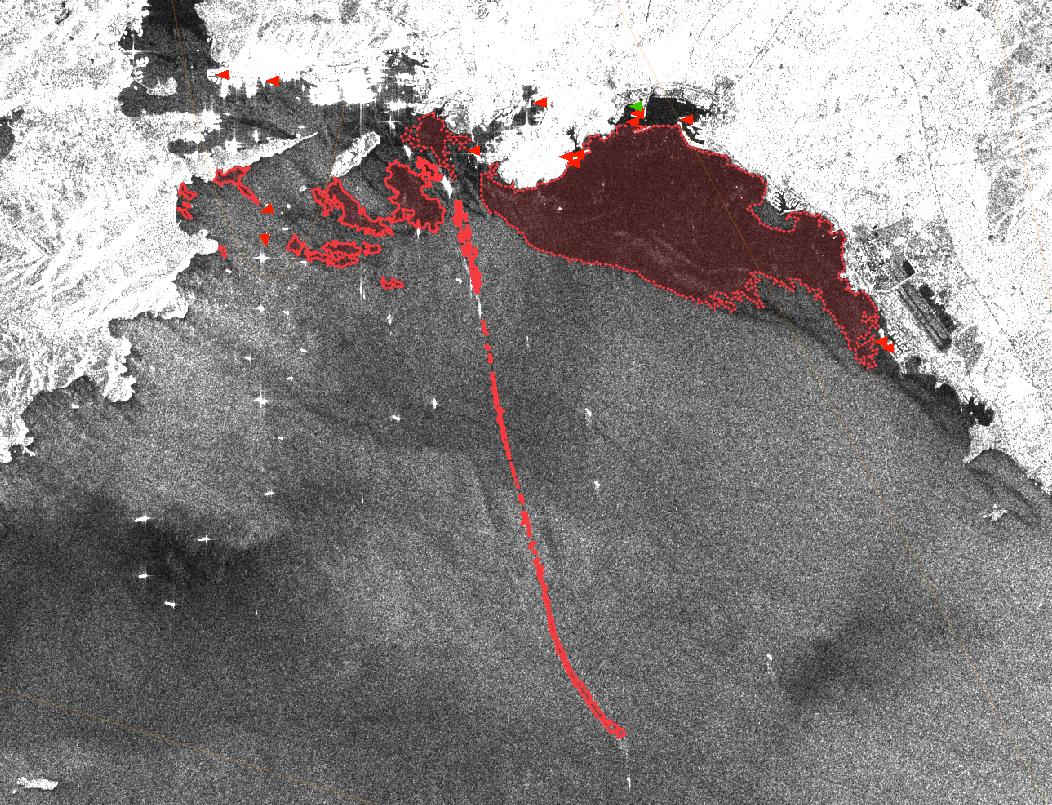 Vessel detection
Vessels can be detected from SAR or optical data to support applications such as traffic in shipping lanes, pollution, fishing, unusual activity and is used a cost efficient, repeat monitoring tool over large areas. As an example, KSAT has been supporting the fight against IUU fishing through its industry-leading vessel detection service and is part of increasing global response to this worldwide problem.
Satellite data is used to detect vessels and it does not require a signal from the vessel.
Used in combination with other data sources such as Automatic Identification System it is possible to identify vessels, including those which are non-reporting.
Reports with information on vessel position, speed and heading and vessel type can be provided in Near Real Time
Remote assessment of shipping lanes, operational assets and monitoring vessel activity provides a cost efficient tool to improve decision making and better direct responders.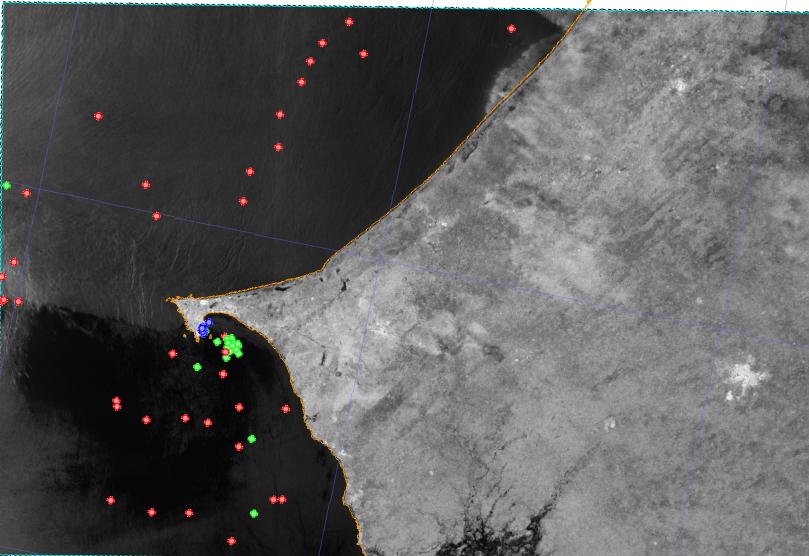 Ice monitoring
The arctic is an increasingly attractive location for a variety of industries - from seismic vessels and global freighters, to the progressively expanding arctic tourism.
KSAT offers an arctic service for rapid delineation of the edge between sea ice and open water, with the use of SAR and optical imagery.
Information easily shared directly to vessels event in low-bandwidth conditions
High coverage frequency and delivery in arctic regions
Precise info on rapid ice movement, across vast areas
NRT service delivery
Polar ecosystems are particularly delicate, so the proactive monitoring of oil spills and ice movements in these locations has increased in response.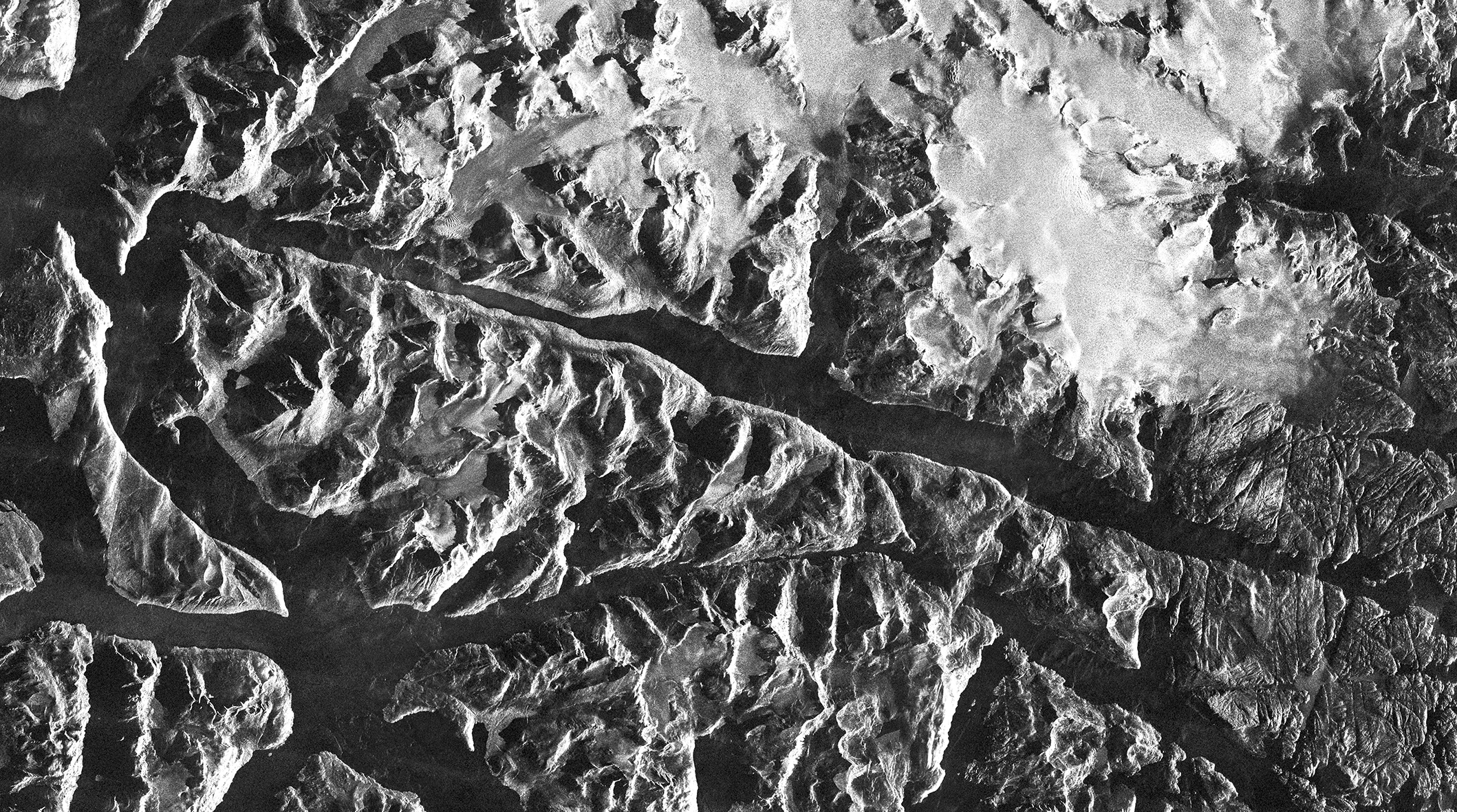 Digital Elevation Models - DEMs
Understanding the terrain is an important component of site selection, monitoring, context and decision making for a wide range of applications across the entire project lifecycle. The ability to deploy across remote areas to better understand accessibility, logistics, geology and drainage can provide vital support for site selection, operational monitoring and understanding natural terrain changes across different application areas.
Tailored very high resolution DEMs from stereo optical imagery
Availability of Off the Shelf DEMs
Ability to extract terrain features, visualise and measure
Generation of both Digital Surface Models and Digital Terrain Models
Satellite data provides a cost efficient solution for terrain mapping at a range of resolutions to meet different project requirements whether that be terrain analysis for area screening or where data latency is important, then rapid access to DEMs to support operational monitoring.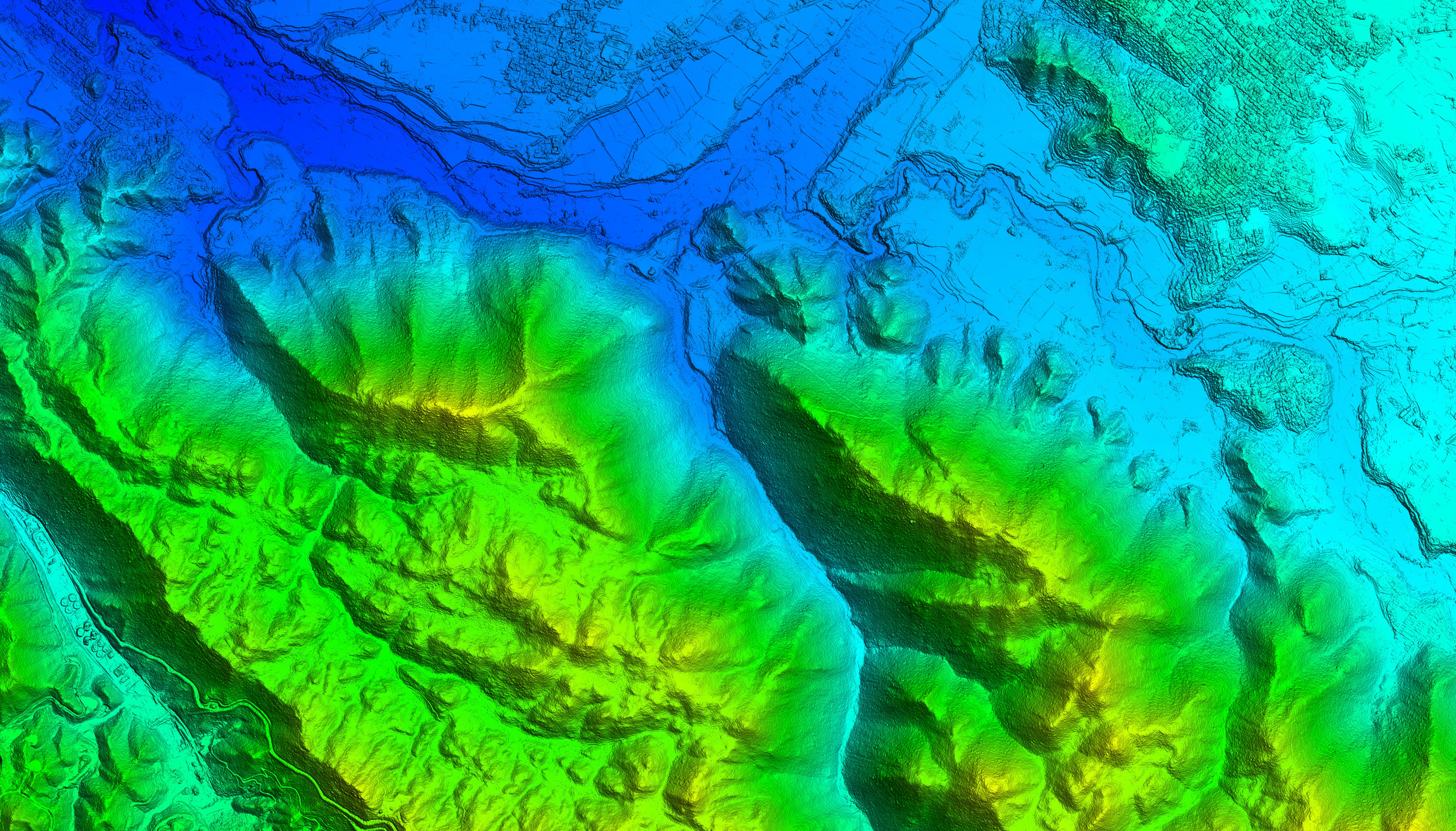 Superview 1m Digital Elevation Model – Imagery ©SIWEI 2019 DEM Processing ©KSAT 2019
KSAT-GMS - Ground Monitoring Services
With increasing demand for reliable space-based ground monitoring services, there is a need for a robust, yet scalable service, providing national or even continental scale ground motion products to support a range of applications such as civil engineering, oil & gas, mining and environment.
High quality, cost effective monitoring over large areas
Ability to monitoring millimetric ground motion changes through SAR data processing
Experienced collaborative team of technical specialists in InSAR
Supports and supplements ground survey methods
KSAT-GMS is a consortium of three world-renowned SAR service providers in their respective domains: KSAT (Time critical SAR imagery delivery), PPO.Labs (INSAR R&D excellence) and NORUT (applied Earth Observation R&D). This partnership offers full operational capability and scalability, including all the steps of the service chain, from satellite data acquisition to deformation map generation, consultancy and R&D.
Land cover mapping
Understanding the land surface cover type, potential changes and variability, both natural and human induced, provides significant information to support a wide range of projects and can improve focus, decision making whilst reducing risk. Satellite derived land cover maps offer the opportunity to map wide areas at a range of scales. With a vast archive of data it is just as easy to assess both historical variation as well as ongoing operational changes across an active site.
Mapping scales tailored to suit the specific features of interest
Classification using automated/semi-automated techniques
Integration across the whole project lifecycle for base mapping, monitoring and closure to reduce cost and risk whilst complementing traditional surveys.
Bespoke solutions to best meet project objectives
KSAT provide land cover mapping services that focus on the input datasets that are best suited to fit the requirements. This may include the combination of optical and SAR to provide a unique spectral and textural assessment of the land cover.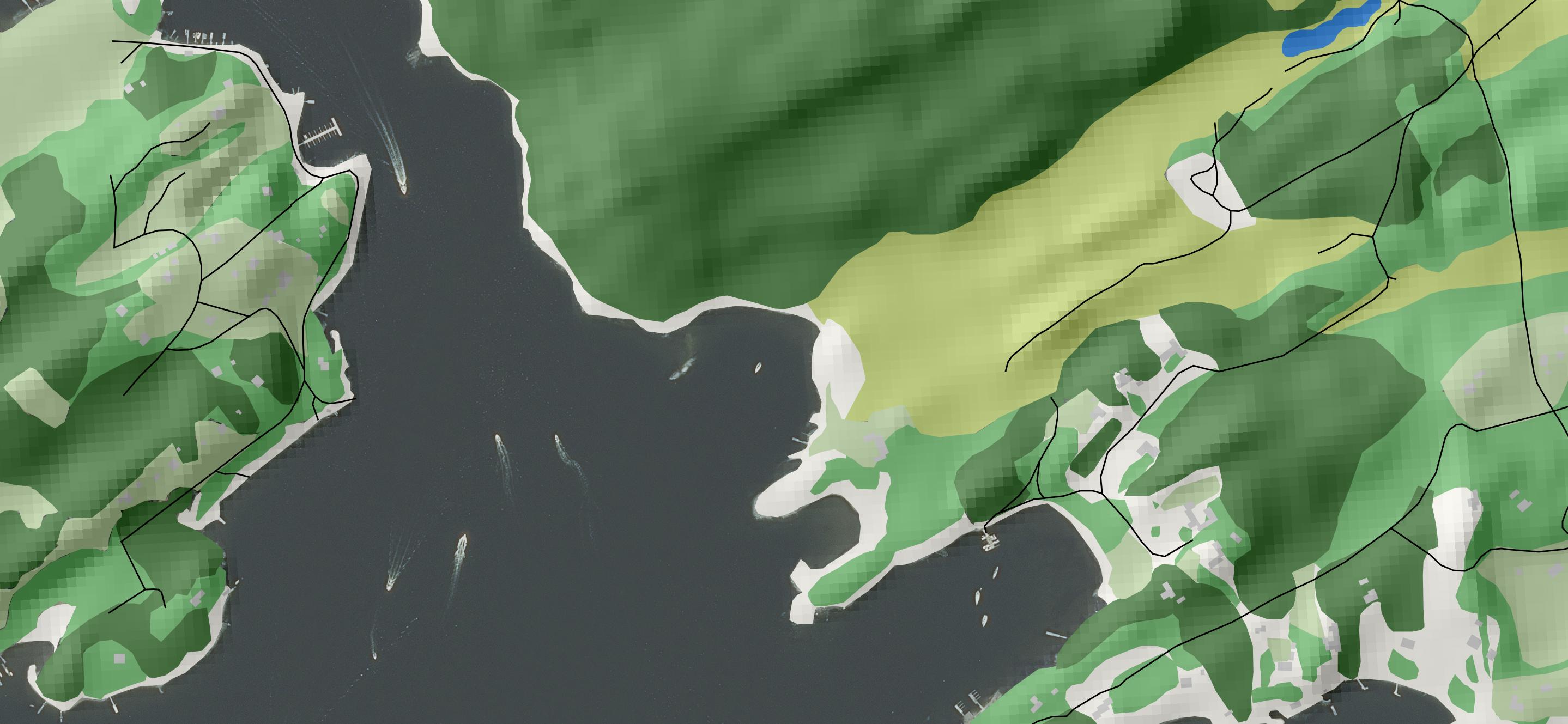 1:10,000 scale Land cover mapping using VHR satellite imagery
Feature Extraction and Change Detection
Sometimes the features of most interest to us do not easily fall into an oil, vessel, land cover service etc. These features may be a unique feature or structure such as a railroad or bright whilst othertimes it may be understanding the extent of a flood or fire front. Satellite imagery can be used to provide contextual evidence to optimize response, improve decision making or update procedures. Where important, the ability to map changes over time using multiple images can be a powerful method to extract critical information at both high and low resolution to support projects of all scales to support:
Natural encroachment
Fires / Fire fronts / Flaring
Flooding
Pipeline leaks
Sand movement
Artisanal settlements
Infrastructure development
Asset verification / monitoring
Terrain changes
Land cover change
Maritime features
KSAT combine optimized visualization, spectral and textural approaches, where they are best suited and deploy semi-automated / automated and manual methods to the analysis. In many cases, standardized and repeatable processes can be used to provide rapid responses to meet a specific need, particularly in emergency situations.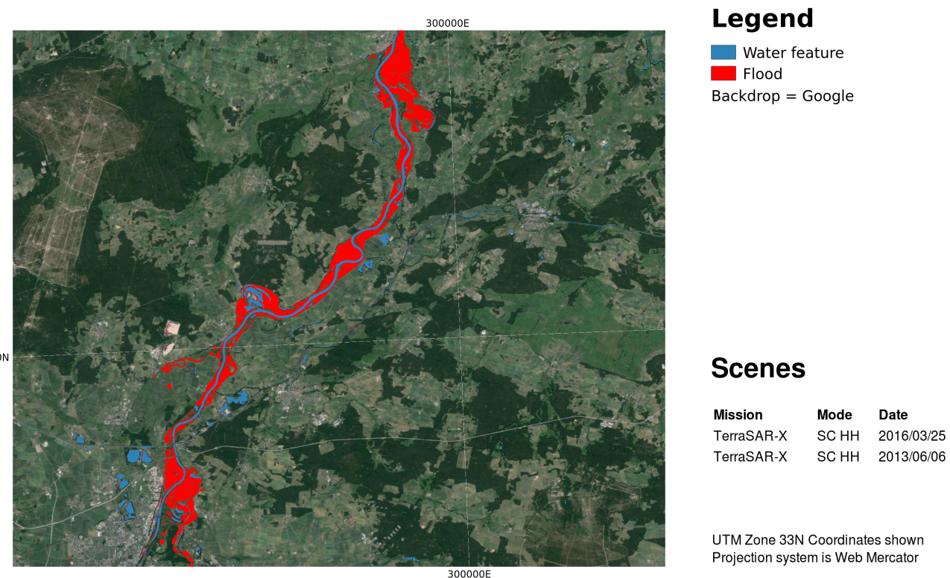 Automatic change detection between 2 scenes to extract normal water and flood water extent using TerraSAR-X imagery