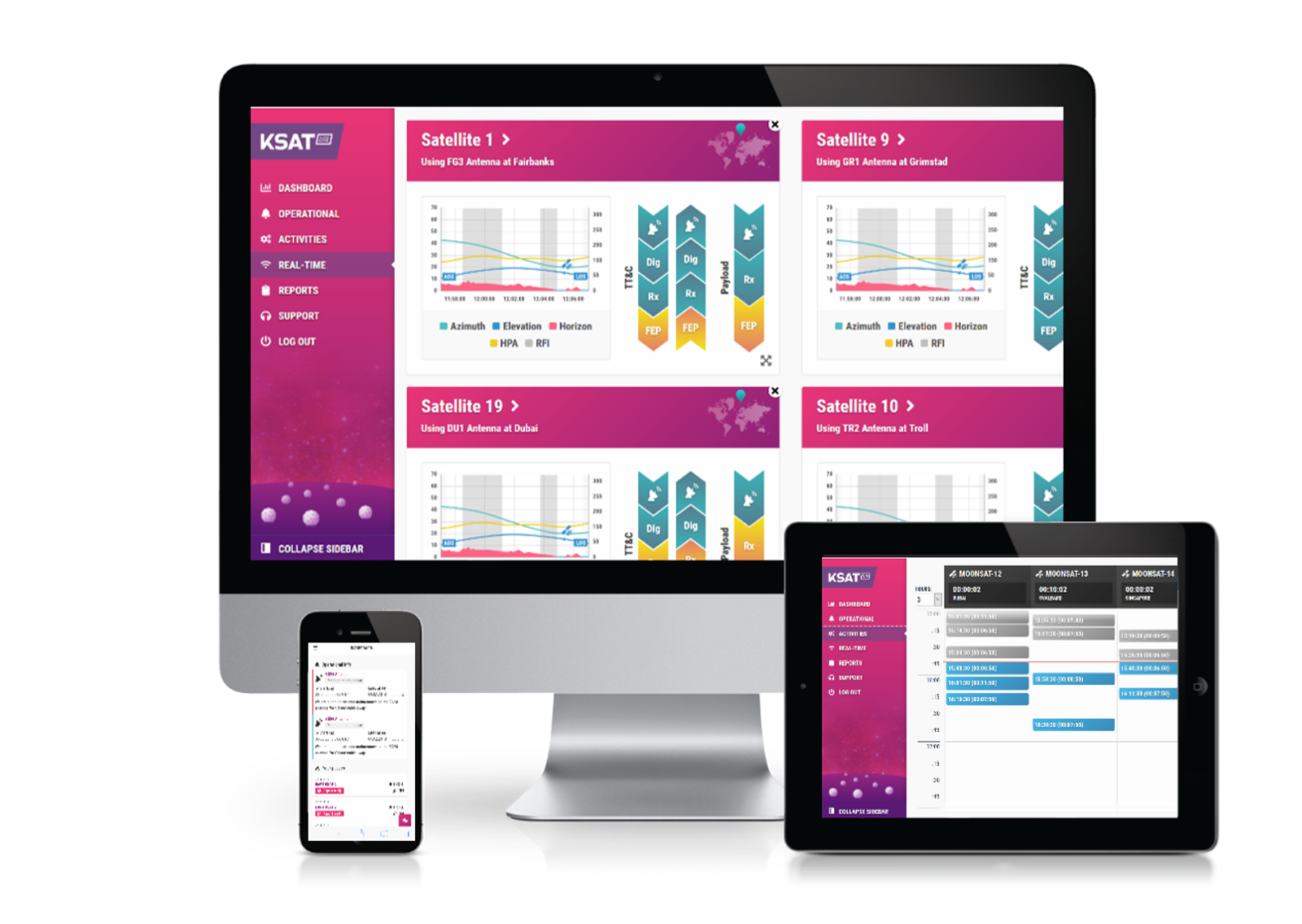 Operations and scheduling – planning at your fingertips
Once your satellite is in the desired orbit ready to take on its mission, the smooth sailing begins.
Uplink or downlink, housekeeping or commands, the KSATlite user portal provides access to all the data and metrics you need to track your satellite's health.
KSATlite is a modern global ground station network, with standardised solutions, connected through software-defined networks.
This enables effortless expansion to new sites when needed. Our service is developed for large constellation management through easy scheduling and automated operations. With modern RESTful based API's and M2M scheduling, you will get an immediate reply and confirmation of your booked passes.
You can rely on us to manage ground operations at our TNOC (Tromsø Network Operations Centre) with 24/7 support. All you need to focus on is tasking your satellite – we take care of the rest!