Photo: Heiko Junge NTB/Scanpix.
Expanding the KSAT global network in the southern hemisphere, the Punta Arenas ground station provides a unique capacity in the Southern Hemisphere that is unparalleled in the market in combination with The KSAT Antarctica Ground Station, Troll.
The station currently consists of 6 antennas; 2 for data reception from Earth Observation satellites and 4 gateway antennas for Iridium Communications, a long-time KSAT partner. Due to its strategic location the site is expected to expand further in the years to come.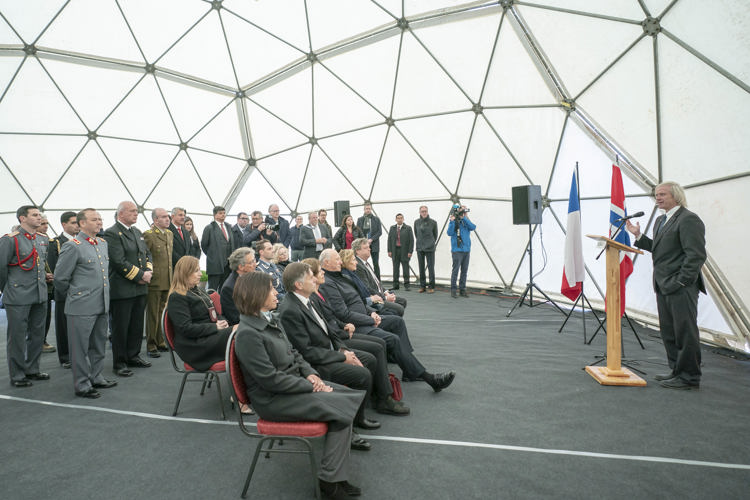 Photo: Heiko Junge NTB/Scanpix.
"The establishment of the ground station in Punta Arenas is an extremely important addition to KSAT's Global Network. Strategically located on the far south tip of the American continent it completes the global footprint in combination with the KSAT Antarctic Station, Troll, located at 72 degrees South" says Rolf Skatteboe, CEO and President of KSAT.
Like the polar explorers, polar orbiting satellites are drawn to locations far to the north and to the South. Norway and Chile are both located favorably with land masses to the North and to the south, making them ideal locations for satellite control.
"As part of our unique pole – to pole link, this station will become an important asset, also in the fight against IUU fishing, enabling important information to be collected and transferred for analysis even faster" says Nina Soleng, KSAT Director for Marketing and Communication.
During the Chile-Norway business summit in Santiago KSAT participated at a round table with representatives from both Chile and Norway addressing the growing concern on global Illegal, unregistered and unregulated (IUU) fishing. An immediate outcome of this, is a suggested annual bilateral meeting to pursuit this important issue.
KSAT's contribution to the fight against illegal fisheries is to monitor the oceans, detect vessels, report suspicious behaviour and ensure the integrity of marine protected areas.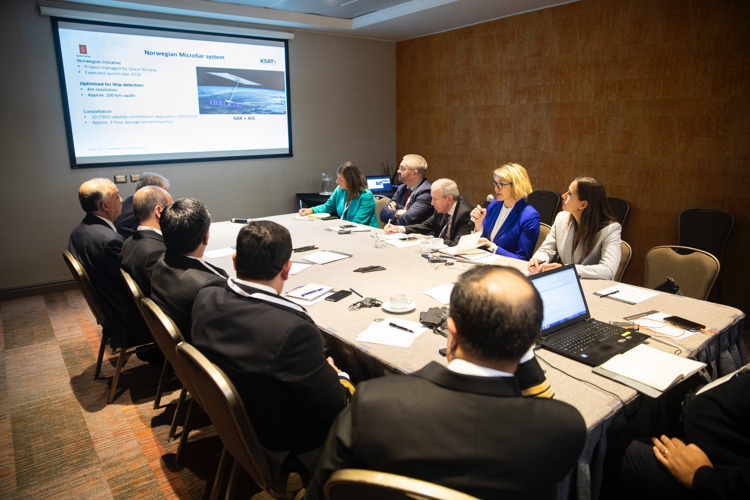 Photo: KSAT's Nina Soleng addressing the round table on satellite technology for illegal fisheries at the Norway-Chile business summit in Santiago (Photo: Tom Hansen, Hansenfoto.no)