Tromsø and Helsinki – ICEYE, the global leader in small satellite synthetic-aperture radar (SAR) technology, and Kongsberg Satellite Services (KSAT), today announced they have signed an extended cooperation agreement on providing Near Real-Time (NRT) SAR data services for government and commercial customers. The newly signed contract covers further data purchases and extended operations of ICEYE's Near Real-Time SAR processor within the KSAT Ground Network, resulting in an extremely fast delivery chain for data and value-added products for customers.
The collaborative solution between KSAT and ICEYE enables streaming satellite data directly to the ICEYE SAR processor running on the KSAT local infrastructure. This unique setup enables information extraction immediately from the arrival of the first data bytes of satellite data, resulting in delivery times of vessel detection results in less than 15 minutes.
KSAT has installed the ICEYE SAR processor for direct downlink capabilities, offering customers an unparalleled access to ICEYE SAR satellite constellation data. The KSAT stream currently supports the current ICEYE SAR satellite constellation of 3 satellite units, and the new system architecture is designed to handle increasing volumes of data from the growing ICEYE SAR satellite constellation.
As a world leading provider of time-critical monitoring services based on a combination of multiple satellites, KSAT welcomes the contribution the ICEYE SAR satellite constellation brings to the market.
"KSAT has already used ICEYE satellites for critical maritime operations that we have supported. We are impressed with the quality of the data and we are looking forward to fully integrate future satellite units from the ICEYE constellation into our services" says Marte Indregard, VP of Energy, Environment and Security in KSAT.
KSAT has for more than 20 years pioneered the market when it comes to Near Real-Time applications such as oil spill detection, vessel tracking and ice information, currently providing more than 1000 products per week to customers all over the world.
Indregard continues: "The SAR sensor is a truly unique tool as it sees in the dark, penetrates clouds and while covering large areas, we are still able to detect what we want to see. The SAR sensor is a key component in all our operative maritime monitoring services. To meet the increasing demands for timely information and frequent updates from existing and future customers, the ICEYE SAR constellations provides a valuable addition to our portfolio."
The KSAT Lite ground network is an important component in the ICEYE constellation's total ground services solution, which provides easy access to the company's satellites through a network of KSAT ground stations. As of September 2019, ICEYE is already supported from a large number of geographical locations on the KSAT Global network, including Svalbard, Puertollano, Troll, Cordoba, Greece, South-Africa and New-Zealand.
"Working closer with KSAT is an exciting opportunity that helps us develop the full utilization of our constellation. Working with KSAT helps us deliver a capability that is only going to get better and better as our constellation evolves." says Steve Young, Vice President of Business Development and Sales at ICEYE. "KSAT are a very supportive partner, and we're looking forward to delivering the benefits of affordable, fast revisit, and high quality SAR data to users around the world."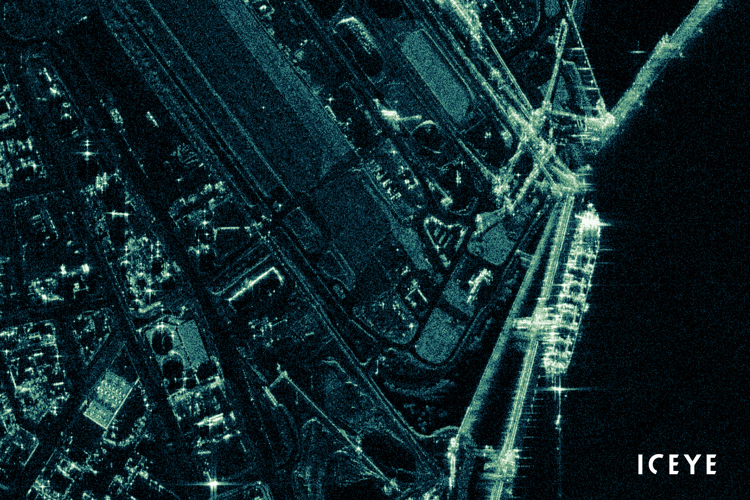 About ICEYE
ICEYE is operating its own commercial constellation of SAR satellites, with SAR data already available to customers. ICEYE empowers others to make better decisions in governmental and commercial industries by providing access to timely and reliable radar satellite imagery. The company is tackling the current crucial lack of actionable information with world-first aerospace capabilities and a New Space approach. ICEYE's radar satellite imaging service, designed to deliver coverage every few hours, both day and night, helps clients resolve challenges in sectors such as maritime, disaster management, insurance, and finance. For more information, please visit: www.iceye.com.
About KSAT
Kongsberg Satellite Services (KSAT) is the leading provider of communication services for spacecraft and launch vehicles from their uniquely located global ground network. KSAT's network today spans over 180 antennas at 21 sites across the globe (including Pole to Pole coverage from Antarctica to the Arctic), and is constantly expanding. KSAT is proud to be the behind-the-scenes bridge back to Earth, supporting the vast majority of space companies, agencies, and start-ups. Furthermore, KSAT provides a variety of products derived from both Synthetic Aperture Radar (SAR) and high-resolution optical satellite data. The key focus is maritime situational awareness, which includes Near Real-Time (NRT) vessel detection and oil spill monitoring, ice monitoring and other related services. Please visit: www.ksat.no
Media Contact
Aubrey Lerche
Barokas Communications for ICEYE