By combining industry experience, technology and cutting-edge expertise in their respective fields, the two companies will explore innovative methods for transporting, processing, and storing large amounts of space-based data in a new and integrated way through Azure Orbital Services.
The space industry is a fast-growing industry. New satellites are launched almost weekly and the amount of information retrieved from space is increasing every day. Finding the most efficient and sustainable solution for managing these huge amounts of data and making it available for government and commercial users is increasingly important in the years to come.
As one of the world's largest providers of ground communications services for satellites and launch vehicles, KSAT is dedicated to making sure the customer's data gets from space to where they need it on Earth in a fast and reliable manner.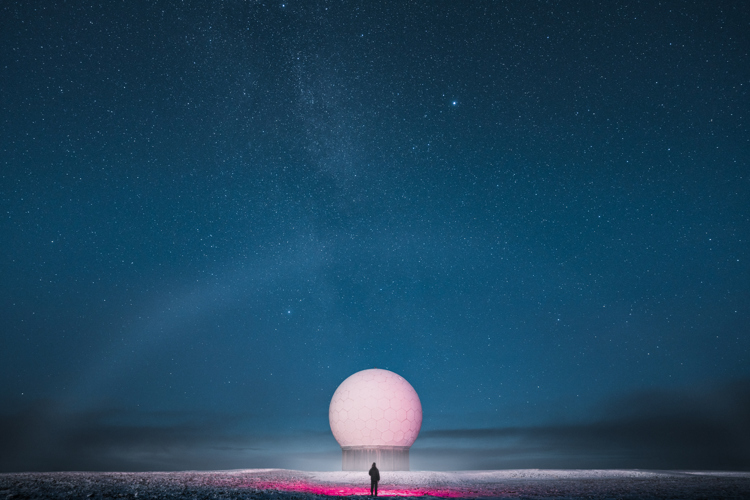 Rolf Skatteboe, President and CEO of KSAT said: "Communication with satellites via strategically located ground stations, extensive ground-based communication networks and cloud-based solutions is a future-oriented approach that can create opportunities for new ways of using satellite-based information. Being able to deliver satellite data and run resource-intensive computing such as machine learning techniques and other applications using cloud-based solutions will not only change the way we deliver our services, but also how our customers will be able to utilize this information in the future. This is why we are pleased to announce our collaboration with Azure Orbital to provide integrated, global support for transporting, processing, and storing space-based data."
Some of the most important sources for updated knowledge about our planet are space-based sensors on satellites. Satellite data is used for weather forecasts and hurricane warnings, to detect oil spills and expose illegal fishing, as well as to monitor ice movements and sensitive ecosystems like tropical rainforests. Space-based communications infrastructure is also an important tool in emergency response scenarios such as search and rescue, maritime communications, and following the destruction of terrestrial communication networks (as in extreme weather or wartime scenarios).
As the world experiences more change, more information is required for developing appropriate response plans. More space-based platforms are being built to address this demand for more data. In turn, more satellites being launched drives a requirement for an expanded communications and processing infrastructure here on Earth.
"This is about more than pure technology and two large companies. We live in a time of great challenges where climate change is an ever visible force, and natural disasters are putting all of us to the test. By making satellite-based information more easily available – and in the right format – we can contribute to increased knowledge, better preparedness and faster response. Providing this option for our customers, on top of the same high-quality and reliable services they can always expect from KSAT, then we can make a difference", Skatteboe concludes.