As the world's largest provider of ground station as a service for satellites and launch vehicles, KSAT is continuously developing its global ground station footprint and geographical reach.
KSAT´s unmatched experience from years of building and operating ground stations all over the world from 78´North to 72´South, ensures fast and easy integration of new sites to the network.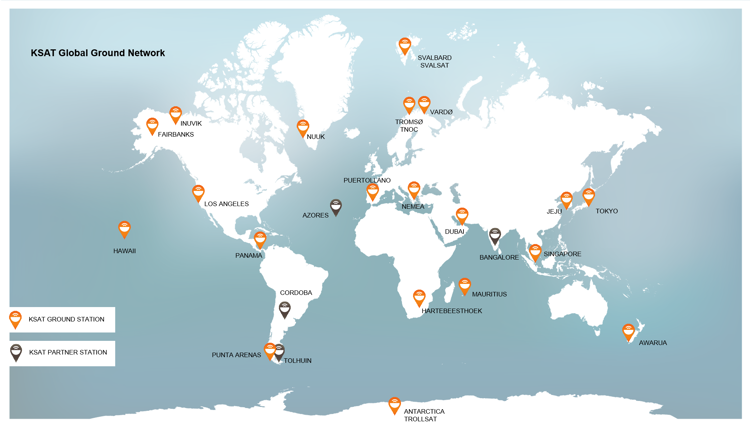 Jeju Ground station is operated as an integral part of KSATlite, and is already up and running on the network, currently supporting both polar and inclined missions.
KSATlite is the innovative, scalable network solution catering to the needs of small sat missions and large constellations. The service concept is characterized by highly automated operations using Application Programming Interfaces (APIs) for machine-to-machine (M2M) scheduling, pass reporting, and notifications available at the fingertips of the customer.
Jeju station is a strategic addition to KSAT´s robust selection of mid-latitude stations providing ideal coverage for both polar and inclined orbits, covering the worlds most populated areas.
The collaboration with Contec in Jeju is part of KSAT´s strategy for strengthening their presence in Korea, and the implementation is part of the process to further expand the global KSAT ground network.