Photo: KSAT, with CEO and President Rolf Skatteboe at the helm, has wind in their sails right now and has been nominated for the Norwegian Export Award 2020. (Tom Hansen)
The Export Award is an annual competition for Norwegian companies that helps highlight the importance of the Norwegian export sector. The award honours outstanding export achievements from innovative companies with high export share, value creation in Norway and success over time.
Of the many nominees this year, KSAT is proud to be chosen as one of the top ten companies eligible to win this year´s award.
"We are proud of this nomination and what we have achieved together" Says Rolf Skatteboe, CEO and President of KSAT. "KSAT is a Norwegian company that started from nothing that has grown into a market-leader in the international space industry" .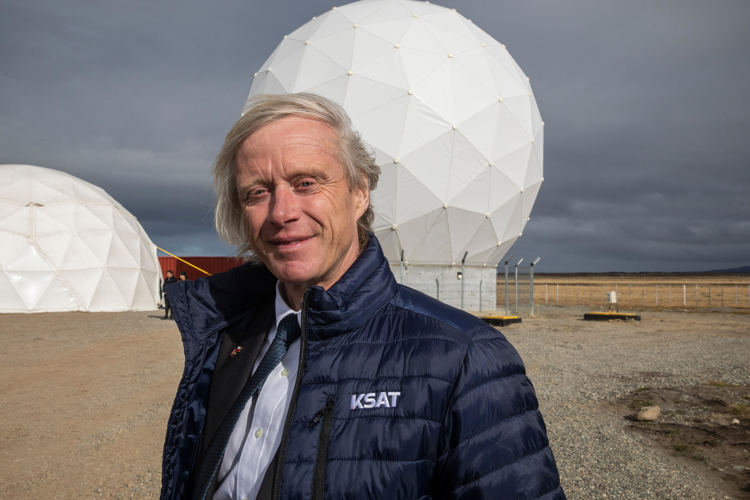 He continues: "Our industry has experienced tremendous change and growth the last few years. We have succeeded in adjusting, innovating and investing at exactly the right time, thus winning large market shares in a new and rapidly growing global super-commercial market segment. The Norwegian space industry has been a "hidden gem" in Norwegian export sector. My hope is that this nomination will increase awareness around this exciting Norwegian export industry".
The Export Conference was supposed to take place the 26th March in Oslo, but due to the current situation with Covid-19 virus, the conference has been cancelled. However, the Award ceremony will be held and the winner will be announced online.
The Export conference and Award is hosted by Export Credit Norway, GIEK, GIEK Kredittforsikring and Innovation Norway.
Read the entire interview with Rolf Skatteboe in Finansavisen here (in Norwegian).