During this week, media has reported that a cargo ship carrying tonnes worth of chemicals is sinking near Colombo Harbour, Sri Lanka. According to news the cargo ship had 325 metric tonnes of fuel in its tanks.
Oil spill detection and analysis done by KSAT based on ICEYE Wide-area radar satellite imaging, shows that chemicals or oil has spilled from the vessel near the Harbour.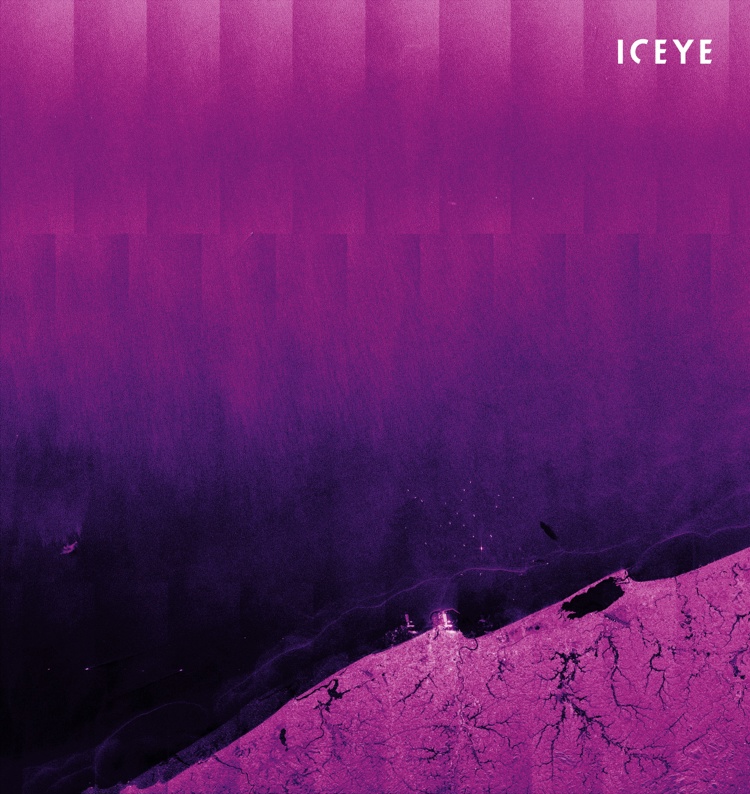 "This is the first instance of ICEYE's recently introduced wide-area imaging being used for detecting and monitoring an ongoing oil spill in the maritime domain," said Tero Vauraste, Regional Director Europe, ICEYE
ICEYE works closely with KSAT to provide the world's leading capabilities for monitoring the maritime domain for use cases ranging from oil spill detection, to sea ice monitoring, and maritime safety.
KSAT is excited to now be fully operational with the expanding ICEYE constellation. Getting satellite-derived information into the hands of those who need it most, faster than anyone else can, is our top priority.
"Our joint response to this incident, where KSAT executed its industry-leading oil spill detection service on ICEYE's satellite images, shows how powerful this collaboration will be for enhancing our Maritime Monitoring services worldwide," commented Vice President Earth Observation Sales, Rob Ayasse.