Supporting launch vehicles and satellites with high reliability communications is an art brought to perfection by KSAT. By supporting 50 satellites in a single week, with multiple satellites simultaneously on each launch, KSAT has yet again proven our impressive simultaneous LEOP capacity.
Our 50 + years of experience is a big differentiator in what we do, in addition to having the world´s leading global ground station network. When supporting multiple satellite launches as happened last week, the majority of the KSAT ground network is being used; both small and big antennas, situated in almost all of our 25 sites around the globe.
– This is a great achievement for us both as a team and as a company. It's impressive to see how we have grown into now being able to support multiple launches just with hours separation, with multiple satellites simultaneously on each launch. Having our global ground station network of antennas ideally located for LEOP support, together with our highly experienced LEOP teams, I venture to say that we are the only company in the world with such capabilities, Chief Operation Officer (COO) Amund Nylund says.
The global ground network is ideally located to support LEOP, including both the polar ground stations at Svalbard and Antarctica, as well as an extensive collection of strategically located mid-latitude ground stations.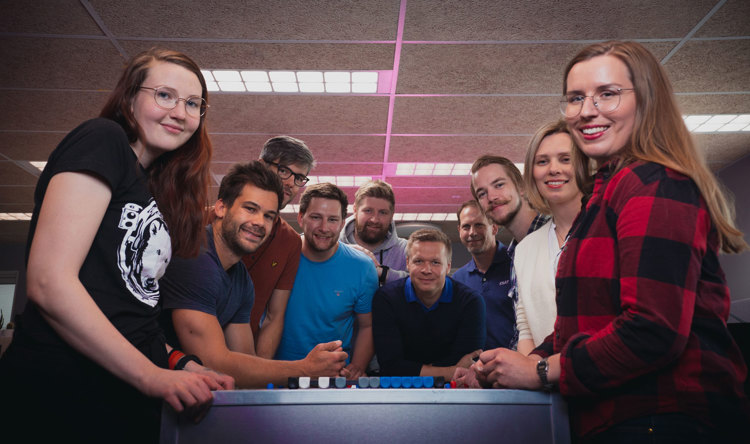 Proud of the teams
A large part of the KSAT engineering staff, including the 24/7 operations teams, have spent weeks in preparation mode, verifying that the systems are configured correctly and in compliance which each of the spacecraft. The staff involved in the different stages of the launch are all highly competent across multi-discipline areas such as project management, operations, antenna-, systems-, network- and software engineering. This group gives everything they´ve got, no matter what time zone the launch is set for. The cross-functional team works around the clock to meet the customer's demand for accuracy and timeliness. COO Amund Nylund proudly states:
– When I think about our customers, everything they have done to get their missions ready for launch and the suspense they must have at launch day, it makes me extremely proud to see the dedication and professionalism of the KSAT team working day and night with the one common goal: to provide a successful LEOP support for each of our customers, he says.
Working in shifts
For the KSATlite-team itself, supporting multiple launches in one week was both fun and hectic.
– It's been great fun and a lot of action. Every customer has their own LEOP team, and we are all working in shifts until operations are stable, Simen Kristoffersen, project manager at KSATlite says. He's been a central figure during the launches. There were acquisitions with all satellites during the first couple of hours.
– There are of course differences in what our customer's need. Some are experienced customers and easy to set up, while others are new and require more preparations. But normally we plan the launch activity a week ahead, he ads.
Top image: KSAT partnered with Rocket Lab in 2019 to be the sole provider of ground station services for the Electron launch vehicle and Photon satellite bus customers. The agreement sees Rocket Lab deliver a complete solution for small satellite operators, including satellite design and build, launch, and ground segment support leveraging KSAT´s existing global network of ground stations.