The SpaceOps 2021- Virtual edition offers a program focusing on today's achievements in space operations and outlining trends in the operations of future missions.
SpaceOps has always been important for KSAT. The conference brings together experienced and young professionals from all over the world to discuss technology and share new ways to do satellite operations.
KSAT is a Gold Sponsor of the conference and have since many years had a close collaboration with the South African National Space Agency (SANSA).
KSAT CEO and President Rolf Skatteboe will address the conference as part of the opening ceremony.
– We look forward to the conference, despite the fact that we are not going to meet in person. Seeing our friends and colleagues in South Africa is something we had looked forward to, but this is just an unforeseen and unwanted consequence of the current pandemic, he says.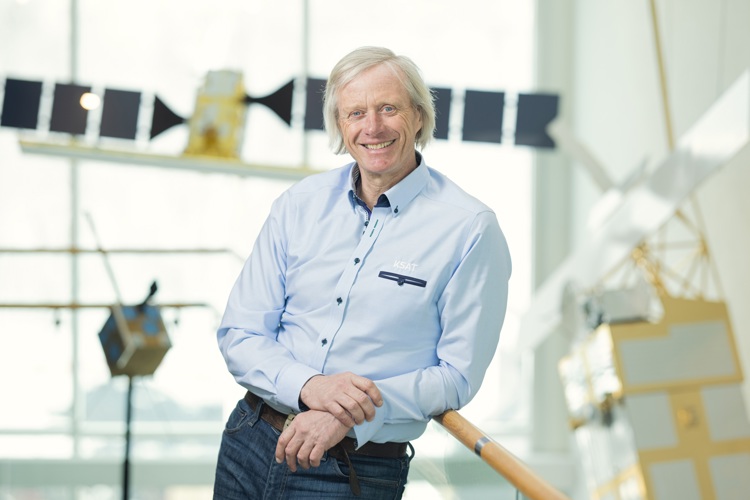 – We in KSAT have a lot to contribute on the topic of satellite operations. We are in the middle of a transferring KSATlite to KSATmax - hence using the technologies and methodologies from the Smallsat community in the more traditional environments, he continues.
The one free-standing ground station is over since long. KSAT has developed and deployed a modern software-defined ground station architecture and easy integration with any public cloud platform provider, or highly secure private cloud, for efficient transport, processing and storage of space data.
– In parallel we are exploring how new technology and API driven systems will impact the future satellite operations for the benefit of the global space community, from LEO to Lunar and beyond, Skatteboe says.
Meet KSAT at the conference
KSAT EVP Strategy & Technology, Arnulf Kjeldsen, will be speaking in a plenary with the topic "Commercial Ground stations: New Space and Traditional Space"
The plenary will take place on day 2 of the conference, 4 May 2021, at 12:00 UTC
Martin Krynitz, VP Business Development at KSAT, will present the paper about the European Optical Nucleus Network, which is connecting the telescopes of ESA, DLR and KSAT into a single multi-mission Network.