In September 2020 Norway's Ministry of Climate and Environment through NICFI awarded an international contract to KSAT, who together with Planet, and Airbus now provide universal access to high-resolution satellite monitoring of the tropics.
The purpose is to support efforts to stop deforestation and save the world's tropical forests through analysis focused on forest conservation and restoration, climate change, biodiversity and sustainable development.
– To meet the goals of the Paris Agreement we have to halt and reverse the loss of tropical forests this decade. This unique public-private partnership helps governments make better land use decisions and enforce the law. It enables companies and investors to manage deforestation risk. And indigenous peoples and local communities can use the images to protect their lands. By reducing costs and improving access, the program can unleash entrepreneurship from all actors that are critical to protect the world's remaining rainforests, Andreas Dahl-Jørgensen, Director, NICFI says.
300 user stories the first year
One year into the potenitally four-year NICFI Satellite Data Program more than 9,000 users from 136 countries around the world have registered to access and use the data made available. A total of 45Msq km is covered by high resolution satellite data every month, with as many as 23 million tiles being streamed since the program began. The program is designed to be as broad as possible to ensure it is useful for as many groups as possible, which has led to more than 300 user stories being collected throughout this first year alone.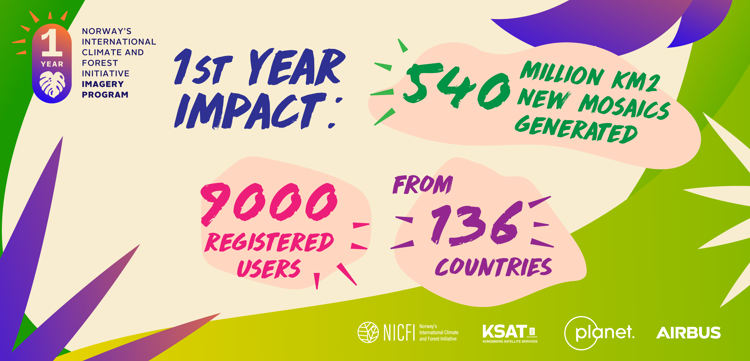 Reduce barriers to access
The high-resolution satellite images provide an overview of tropical forest regions between 30 degrees North and South, and the mosaics are updated every month. Anyone can become a user and access current mosaics as well as archive mosaics that include data dating back to 2015 allowing anyone to see the changes over the tropical forests as time goes on. A small, selected group of users also have access to Planet scenes that make the mosaics and Airbus historical archive from 2002.
– The unprecedented access to freely view, stream, download and produce analytic products from high resolution commercial data in this was has never been seen before and provides a step change to breaking down some of the barriers previously experienced by scientists, researchers and analysts, Charlotte Bishop, NICFI Program Lead says.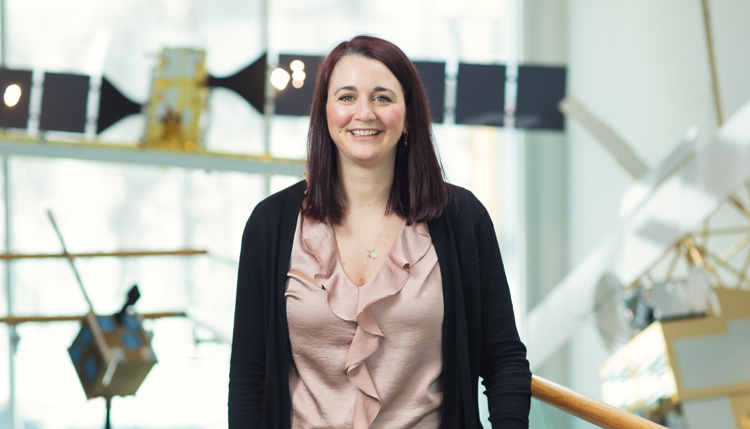 In a unique agreement with Google, The NICFI Satellite Data Program is now hosted in Earth Engine allowing those users to analyse the data directly alongside their algorithms.
The program is now heading into its second year, and we look forward to continuing to engage and enable users working to reduce and reverse the loss of tropical forests and combat climate change.
The one-year anniversary of the program will be especially celebrated at a side event at COP26 the UN Climate change conference in Glasgow in the beginning of November.