The communication format used is aligned with the CCSDS (141.0-B-1 + pink sheets for O3K) waveform standard.
This is a great step towards providing small and affordable laser communication terminals for both ground and space segments.
Start of the optical future
Demonstrating such capabilities while in this campaign period is important to introduce these technologies to the market.
"This campaign was a great opportunity for KSAT to validate the performance of our first optical ground station and the start of the optical future" Hennes Henniger, Director Optical Solutions at KSAT says.
Shows commercialization
The KSAT optical ground station in Greece is the first station of the Optical Nucleus Network. The Optical Nucleus Network is an informal collaboration between Space Agencies and industry which is going to make available an optical ground station network to serve optical terminals in space.
"Successful demonstration of optical downlinks from SOLISS to small and affordable optical ground station does not show fully operational readiness of the technology but it clearly shows commercialization on optical space to ground communication" Kyohei Iwamoto, Project Leader at Sony CSL also said.
SOLISS is a small optical communication terminal currently attached to ISS for technology demonstration that is jointly developed by Sony CSL and Japan Aerospace Exploration Agency (JAXA).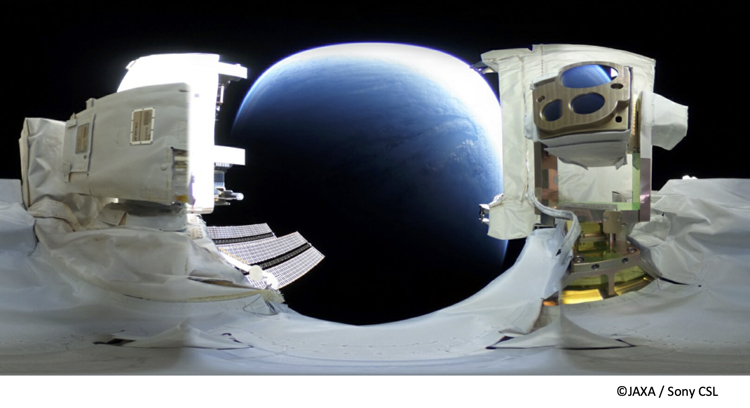 Learn more about our ESA-ESOC Optical Nucleus Network for Direct-to-Earth communication services up to Lunar distances.