The global satellite company Satellogic Inc. (NASDAQ: SATL) is a leader in sub-meter resolution satellite imagery collection. It has chosen Troll Ground Station and Svalbard Ground Station to support its mission of delivering high-frequency, high-resolution Earth Observation data.
The antennas in Svalbard were built during the last quarter of 2021 whilst those at Troll were completed during the brief Antarctic summer; a three-month-long window when the weather is reasonably good and the KSAT crew is able to fly in to set up new equipment. In total this season, six new antennas have been built at the Troll station before the last flight took off and the winter arrived in early March.
Unique team effort
But that is what characterizes KSAT, to take care of the whole cycle, from installing and commissioning the antenna systems, to operating a network of almost 300 antennas globally.
"This makes us unique, as it is a team effort, everyone knows what they are doing, all the disciplines come together nicely, Chief Operations Officer (COO) Amund Nylund says. He is proud to support the Satellogic mission. "We are looking forward to more collaboration, faster speed, and helping Satellogic grow as their need for more capacity grows," he adds.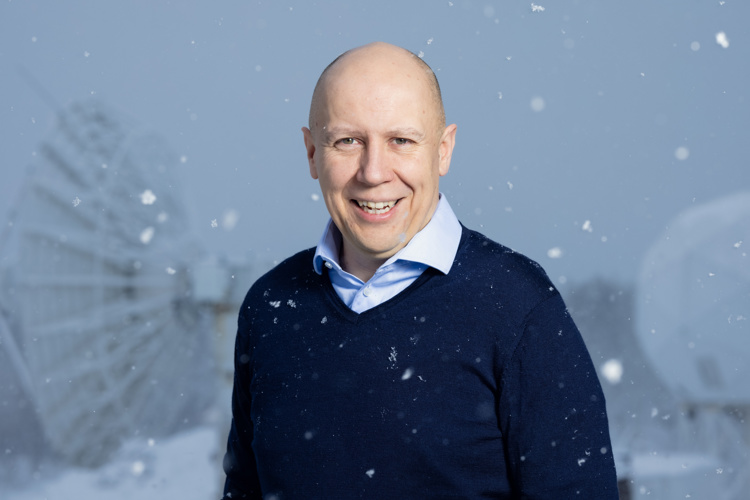 Antennas will increase download capacity
Satellogic aims to expand its constellation to 60+ satellites by 2023 for weekly global coverage, and 200+ satellites by 2025 for daily global coverage.
"These new antennas at Troll and Svalbard stations will help us lower the latency and increase our overall download capacity for our constellation," commented Alan Kharsanky, Vice President of Mission and Operations at Satellogic.