KSAT is a partner in Arctic Frontiers, the renowned conference that takes place in Tromsø, Norway every year, linking science, policy and business. This year's theme is Pathways and a focus also for the program Emerging Leaders, where KSAT this year has two participants.
Emerging Leaders is an early-career and mentoring program in the Arctic for young professionals from the academic, industry and policy sector. The program brings together leaders and mentors, and indigenous, business, and policy representatives, to tell the Arctic stories in an educational journey through Northern Norway.
Two rising stars
Our two employees in the unique program are Kristian Jenssen and Martine Espeseth. Jenssen is director for KSATlite, the software-focused Global Ground Network offering optimized support for Smallsats and big constellations. Martine Espeseth is a project manager and an Earth Observation Expert. They are both under 35 and rising stars within management and leading.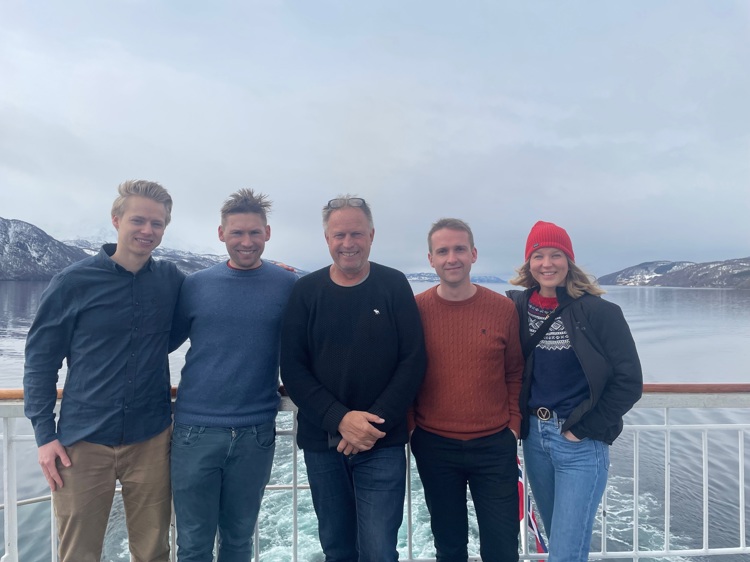 Satellite data for improved decisions
Martine Espeseth joined the program to learn more about the bridging between policy makers, industry and science communities. Herself being an EO expert she finds it particularly interesting to discuss how satellite data can be used for fast and improved decision making in the Arctic.
– It's very interesting how to use data in both policy making communities, the industry and science. We have highlighted how we can monitor the Earth from a safe distance, as we are placed in an environment where there is easier access to satellite data, being on the top of the north, she says.
Through training, educational and cultural activities the knowledge transfer between the three units is in focus, as the Emerging Leaders program serves as an international and cross-cultural platform for dialogue and exchange to support the arctic leaders of the future.
Along the educational journey through the north Norwegian coastal communities of Bodø, Svolvær and Kabelvåg, the emerging leaders this year have learned from Equinor, The Joint Resque Coordination Centre, as well as different universities and parts of the fishing industry.
Panel on Arctic Infrastructure
KSAT has a broader presence at the conference too. Wednesday KSATs' CEO Rolf Director Rolf Skatteboe spoke at a panel session called "Pathways for Arctic Infrastructure", concentrating on the ground and space infrastructure important for the living conditions for the Arctic inhabitants.