The satellite from the Norwegian university of science and technology (NTNU) will scan oceans and lakes from 500 km above the earth. It aims to detect toxic algae blooms that can threaten ecosystems in seas and lakes.
Fast and Frequent data access
KSAT will provide commercial ground station services from the Svalbard Ground Station for this mission. KSAT is well known for providing fast and reliable space to ground services.
– It's very exciting for NTNU and the HYPSO team to collaborate with a major player such as KSAT, which can give us access to our satellite through their extensive ground station network. It gives us the opportunity to make better use of the satellite and contact it much more often than if we were just using our own ground station. The fact that KSAT has ground stations around the world gives us great flexibility if we later expand the use of the satellite to cover other parts of the world, thus obtaining observation data from other areas quickly and efficiently, researcher Roger Birkeland at NTNU says.
Benefits from experience and network
This is the first time KSAT provides ground station services to a Norwegian university mission. KSAT ensures fast access to the time-critical data.
– Through our station at Svalbard, KSAT ensures that the valuable data is downloaded from the satellite and made accessible for the researchers at the university. This is something KSAT have specialized in for many years and it's important for us that national satellites also benefit from our experience and the global network, Rolf Skatteboe KSAT CEO, says.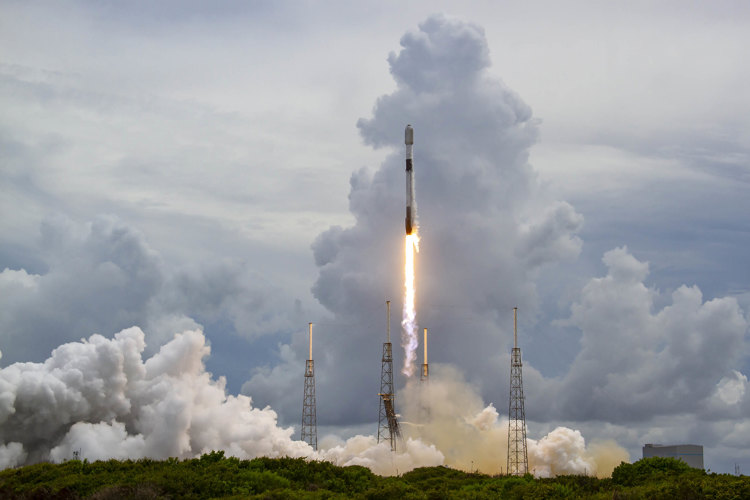 If the mission succeeds, NTNU will be the first Norwegian university to have a small satellite fully dedicated to research in orbit around the earth. HYPSO-1 is also one of the first hyperspectral satellites in the world. Hyperspectral cameras are able to "see" more than traditional optical sensors, covering parts of the infrared spectrum.
HYPSO-1 will be part of a multi-agent surveillance system, operating both drones and surface vessels in near-real-time. It is very important to get data from as many satellite passes as possible, something that KSAT enables.
According to the plan HYPSO-1 will orbit the earth for five years.
Header photo: NanoAvionics