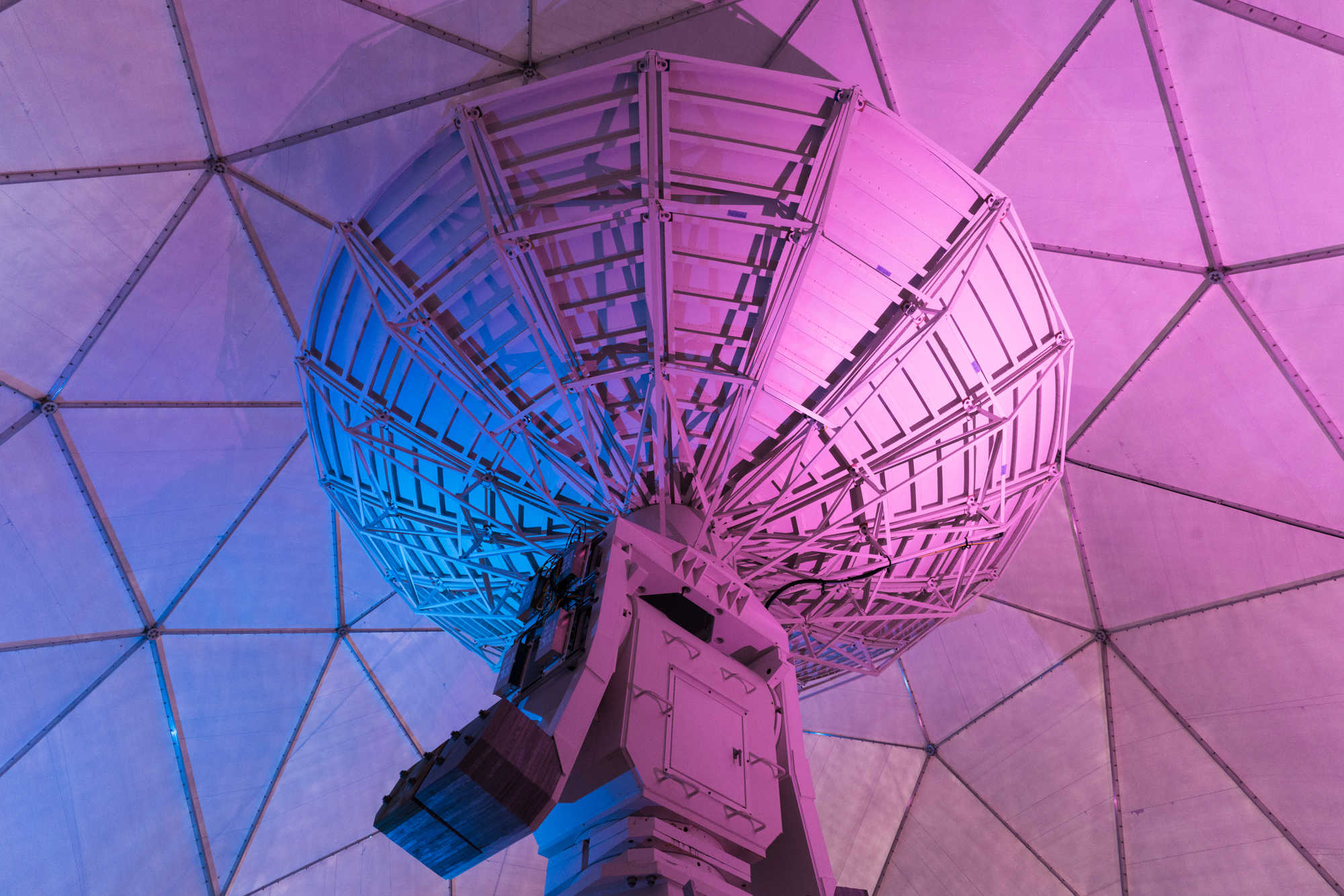 Ground Network as-a-service
Partnering with KSAT gives access to our extensive Global Ground Network consisting of stations ideally located at both poles and at handpicked mid-latitude locations to ensure continuous access to your satellites.
Pioneering the industry for over 50 years, we have established a unique knowledge base and have perfected a well proven "build–operate-integrate" service concept.
Our Global network offers:
UHF/VHF
S-Band
X-Band
C-band
L-Band
Operational Ka-band
POLE-TO-POLE
Svalbard Satellite Ground Station, the unique location at 78'North – almost at the North Pole – ensures a complete coverage that provides access to every orbit – 14 of 14. It is today recognized as the best-located ground station in the world for satellite control. In combination with our Antarctic, Troll Satellite Ground Station, located at 72' South, KSAT offers a truly unique Pole-to-Pole capability.
Supporting missions from both Svalbard and Troll allows for global data acquisition and TT&C twice every orbit, enabling rapid data access worldwide, with baseline latency of 45-minutes for LEO spacecraft.
In addition the KSAT ground station in Inuvik, Punta Arenas, and Nuuk are all extremely important additions to the KSAT Global Network. Strategically located on the far south tip of the South American continent, the Punta Arenas station completes the global coverage footprint operating perfectly in concert with the KSAT Antarctic Station. They complement each other and in combination, they provide a unique capacity in the southern hemisphere that is unparalleled in the market.
The KSAT stations at Inuvik and Greenland likewise complement the Svalbard Station, providing even more capacity in the northern hemisphere. KSAT also provides optimized locations in mid-latitude regions. These stations provide strategic locations for direct reception of satellite data to reduce data latency.
Ka-band Support
Due to requirements for larger data rates from space to ground, KSAT has invested in brand-new state-of-the-art Ka-band solutions for our customers. The Pole-to-Pole service is available and operational in Ka-band from key locations. Due to low precipitation rates, the Arctic and Antarctica deserts of SvalSat and TrollSat are ideally located to receive Ka-band data. KSAT can also provide solutions in Ka-band from optimized sites in the mid-latitude regions.
Our services
TT&C SERVICES

KSAT provides Telemetry, Tracking and Command (TT&C) services for LEO satellites. Available from our global and integrated network in S-band and UHF/VHF frequencies.

TT&C services include:

Routine operations provided in real-time
Access to TT&C anywhere anytime ensures rapid tasking in case of disasters, emergencies and urgent needs, important for timely access to the satellite
A global network providing optimal solutions for Launcher and LEOP support
Optimal support for Emergency and Critical Operations

DATA ACQUISITION SERVICES

KSAT Data Acquisition services are provided from our global network, for real-time acquisition and data dump of on-board storage in S-, X-, Ka-, C-, L- and UHF-band. We also provide advanced data processing and distribution to any place in the world.

KSAT Data Acquisition services include:

Ground stations optimally located to meet customer needs
Data dump at one single site (SvalSat) for each orbit of polar orbiting satellites
Pole-to-Pole service including X-band and fully operational Ka-band infrastructure
Data handling services including NRT processing, archiving, storage and distribution.

DATA COMMUNICATIONS SOLUTIONS

KSAT provides complete end-to-end data backhaul solutions, from the satellite to customer sites worldwide (Customer Data Centre or Mission Control Centre). Through a close partnership with telecommunication providers, we guarantee reliable and cost-efficient solutions.

KSAT owns and operates communications solutions to support customer needs from our Svalbard and TrollSat/Antarctica stations.
Solutions are adapted to customer needs from low-cost Internet services to secure VPN solutions and dedicated fiber links with the highest reliability, security and redundancy.
Secure communication solutions are of critical importance to KSAT and our customers.

HOSTING AND MAINTENANCE SERVICES

KSAT provides hosting and maintenance services to a number of satellite operators within the navigation and satellite communication segments. Our long-term operational experience in implementation at locations worldwide, and the ability to understand local conditions, facilitate and adapt to different environments, assures the best hosted network solutions for our customers.

KSAT provides support in the entire process of establishing and operating satellite ground networks;

1. Site identification
2. Site surveys
3. Infrastructure establishment

LAUNCH AND EARLY ORBIT SUPPORT

The operations during launch and early operations phase (LEOP) are among the most critical of a mission. Supporting launch vehicle and payload in this critical phase is an art brought to perfection by KSAT.

Through an extensive set of strategically located ground stations around the globe we tailor our support map to fit every launch trajectory.

KSAT Lite

The Lite-concept is a low-cost Global Ground network, optimized for small satellites and big constellations. The small-aperture, global ground network where the standardized and scalable services, are catered to the specific needs of the fast growing New Space- and SmallSat industry.

The KSAT Lite portfolio currently supports the following downlink and uplink:

UHF downlink and uplink
S-band downlink and uplink
X-band downlink
Ka-band downlink
"KSAT focuses on end-to-end services. It is one thing to build ground stations, but to provide dependable end-to-end services where data is reliably delivered is something else."