For Kyle Brazil (top image), building a network that will provide communications for space traffic going to the moon is the opportunity of a lifetime. Backed by the resources of a company that began providing service in 1968, it is his mandate to develop an advanced communications architecture that will serve organizations going to the moon or operating in lunar orbit.
Led by Katherine Monson, KSAT is building its U.S. presence and investing in a future space ecosystem, while at the same time providing down to earth service that is helping make LEO constellation operators successful. Katherine is the leader that is inspiring a growing team of professionals in Colorado that are passionate about communications from space and pushing the frontier for communication services that have the potential to advance humanity.
About the Team
One of the many reasons that Katherine was drawn to KSAT is because its culture as a friendly, approachable company aligns with her own personal style. She loves the company's vision of a future space economy and its commitment to providing ground networks that help make customers successful.
Roughly half of the missions that KSAT supports are based in the U.S., so its small team needs to be focused and agile. Everyone is active both in and outside the office and Katherine brings the same intensity to her hiking and back-country skiing that she brings to finding best value commercial solutions for satellite and spacecraft organizations. She is also passionate about developing talent and supporting her teammates in their career growth.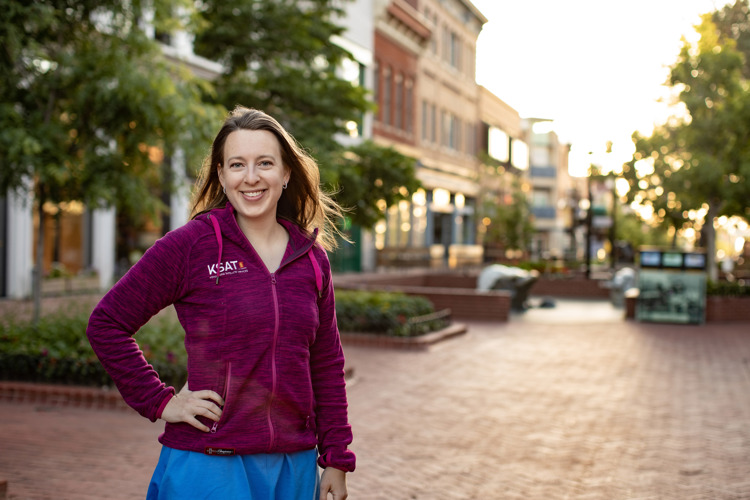 Kyle is a runner and has worked on the KSAT team since the spring. Previously a product manager for Tesla, Kyle has also run product at Spire Global, a company that flies a constellation of nanosatellites. A Cal Poly graduate, he has always had a passion for the moon, and even named his dog Luna. His leadership as the Director of Product, Lunar Network will make KSAT's vision of communications for Moon outposts and exploration a reality.
A native of the Front Range, Dan Adams is the Director of Government Programs for KSAT USA. He is also an avid runner who grew up on Astronaut Drive and decorated his boyhood bedroom with rocket posters. That dream became reality when Dan went on to work for a major launch company before joining the KSAT team in Colorado. Managing KSAT's support for big U.S. government programs requires organizing and building collaboration among multiple stakeholders, a discipline in which Dan excels. Even when the tasks get complicated, Dan is anchored to the mission and the impact of the program.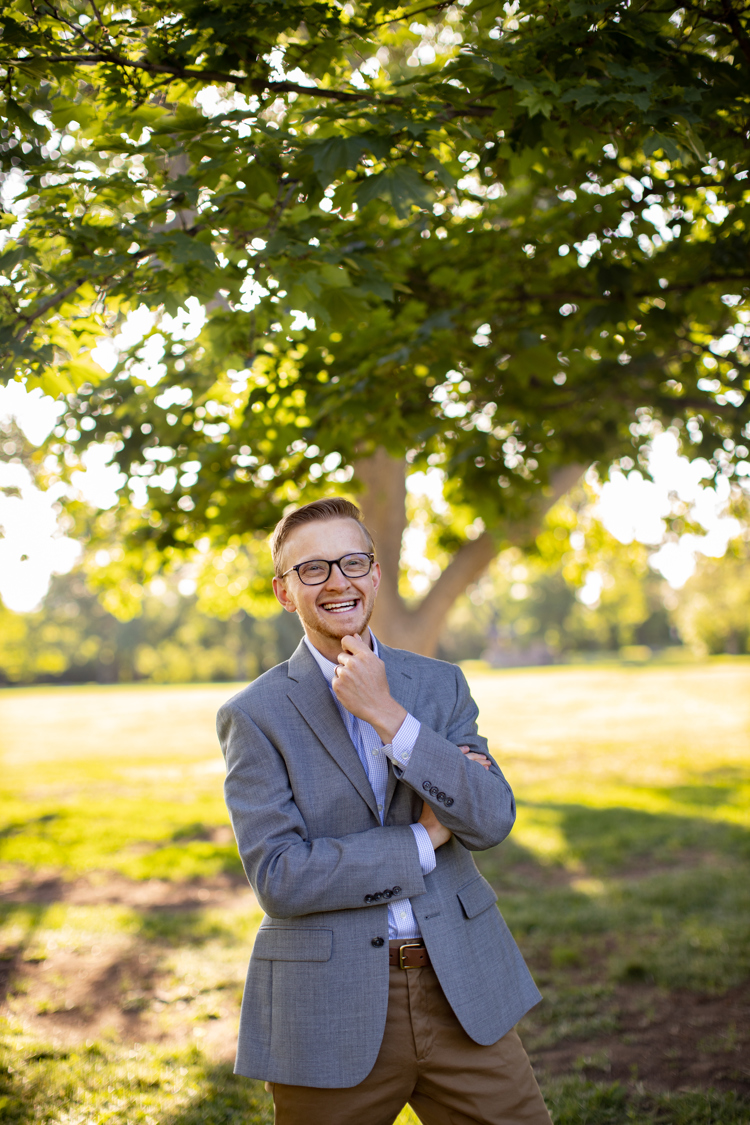 The Company
Based in Tromsø, Norway, KSAT is best known for its scalable ground networks that connect hundreds of spacecraft to bring imagery, data, and other communications to end users. KSAT works and partners with organizations across the satellite industry with services for big government programs, start-ups, and big and small launch vehicle companies. KSAT also provides Earth Observation services with near real-time delivery of both Synthetic Aperture Radar (SAR) and optical imagery and analytics.
The entrepreneurial spirit thrives at KSAT, where the intensity in the workplace matches the approach to hobbies outside the office and the pursuit of fitness and training goals. As is apparent in the company culture, KSAT team members are just as likely to be found discussing recent projects while on a ten mile run through the mountains, as volunteering time and resources to support science education initiatives. This commitment to values and quality execution defines the approach to work and life of many on the KSAT team.
Teamwork
Katherine, Kyle, and Dan are passionate about the missions they support and believe in being accessible and reliable partners to satellite and launch vehicle operators. They strive to be always available and ready to help, whether it is a quick technical question or an entire architecture that will provide communications on the way to the moon.
The U.S. is an important market for KSAT to continue building innovative and cost-effective services, and the company is growing its team with experts that have broad experience and a passion for the industry. Having dedicated staff based in Colorado is helping to strengthen the kind of relationships that build trust and success. To better serve government and commercial users with urgent, time-sensitive, operational requirements, the company is seeking well-respected professionals who dream about space, and bright, eager newcomers ready to learn.
Join the KSAT USA Team
To lead KSAT into the future and to strengthen the collaborative relationships that are so important for success in this fast-moving industry, KSAT is looking for people who want to join Kyle, Dan and Katherine. If you are a hard worker with a passion for the industry, reach out to to hear about opportunities.