KSAT and TESAT agreed three years ago that a missing optical ground segment had been a key hindrance to the development of optical DTE (direct-to-Earth) onboard systems. Together they are first movers in the industry and have since 2018 cooperated closely to close this gap.
KSAT has invested in the Optical Ground Segment and has installed the world's first commercially available optical ground station in Greece, and TESAT into the PIXL-1 CubeSat in-orbit demonstration mission. The goal is to provide CCSDS O3K conform optical end-to-end solutions for LEO missions, where cost-efficient space terminals and a perfectly fitting ground segment are made available together.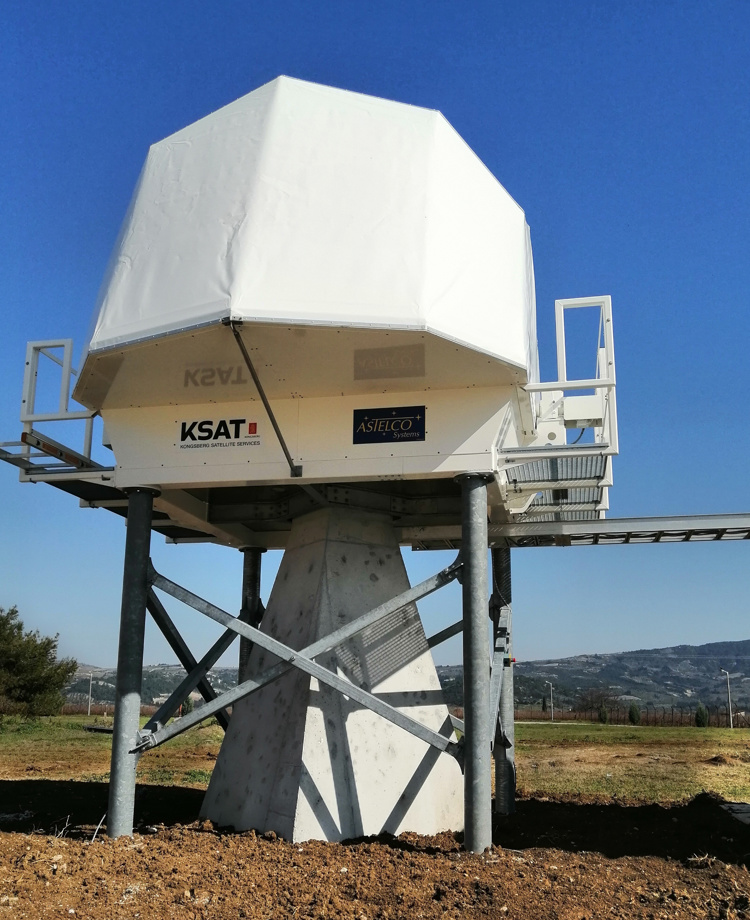 TESAT launched its first NewSpace CubeLCT terminal on PIXL-1 in February 2021. This was done in partnership with German Aerospace Center DLR IKN, who is also commissioning the PIXL built by GOMspace.
Next major milestone within the on-board systems will be during 2022 when the TOSIRIS terminal will be installed on the Bartolomeo platform on the International Space Station (ISS). The terminal will enable downlink speeds of up to 10 Gbits supported, and will be the first fully commercial mission using optical data communication.
On the ground station side, KSAT founded the European Optical Nucleus Network together with ESA ESOC and DLR GSOC to provide capacity to CCSDS O3K compatible missions (agency and commercial). The TESAT LCT family of terminals will be the first to use this service.
The Nucleus network connects the ground station resources of the three Nucleus partners to the KSAT Network Operations Centre and is made available through a single point of contact. It is expected that the network will grow with several other partner stations this year, eventually becoming a global network providing full site-diversity for cloud-blockage mitigation. The service is cost compatible to RF-services which also can be combined through the same interface.
TESAT and KSAT, together with the other Nucleus partners have been investing further resources for a seamless ground station booking and reservation interface and link planning services. This includes implementation of Disruptive Tolerant Networking (DTN) protocols to support a multi-layer CCSDS file delivery approach allowing for site diversity.
This year will be used to verify all components and how they orchestrate together with the goal to provide a full commercial service for TOSIRIS on Bartolomeo.