The KSAT team is looking forward to meeting friends, customers and business partners at the congress in Dubai from 25 to 29 October.
We hope many of you will come and see us in Hall 6, booth 33 A+F. KSAT will attend with several representatives and present a paper on optical communication – new technology that will impact the future satellite operations for the benefit of the global space community, from LEO to Lunar and beyond.

The paper will be presented by Director of Optical Solutions Hennes Henniger. He will talk about design, installation and commissioning testing of our first optical ground station, the first commercially available one in the world - situated in Nemea, Greece. Sony CSL and KSAT successfully demonstrated optical downlinks from a space terminal on the International Space Station (ISS) to the optical ground station recently.
At the congress the KSAT team will present both our Ground Network Services and Earth Observation Services (EO). Please reach out to to book a meeting with one of us.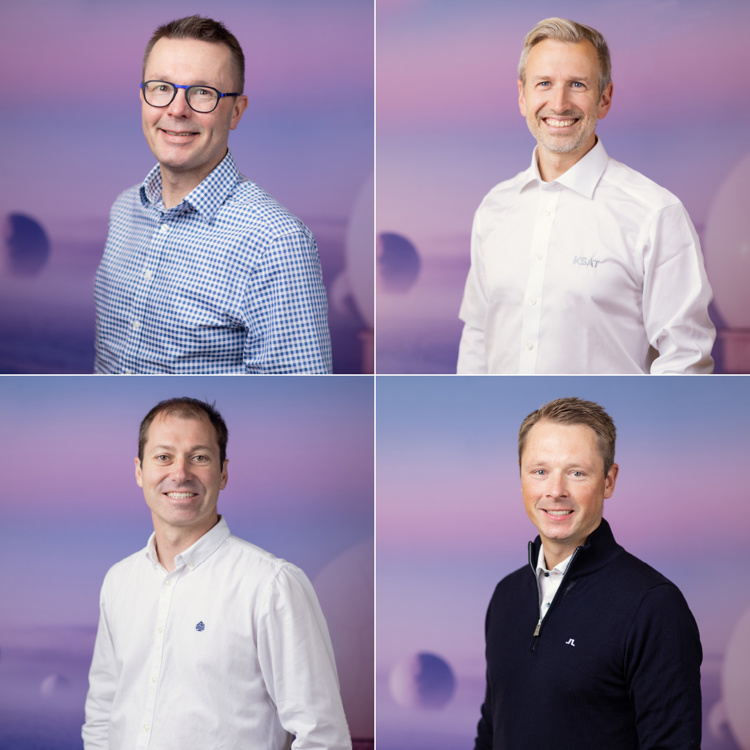 For Earth Observation KSAT uses an extensive combination of commercial satellites in a virtual constellation. In combination with our perfectly positioned global ground station network, KSAT offers a unique end-to-end solution on coverage, resolution, price and monitoring frequency, delivered in just minutes after acquisition.

We are constantly expanding our ground network, also planning to support lunar and cislunar missions. Through a single point of integration, mission customers will be provided with unparalleled communications coverage extending all mission phases. KSAT has expanded its existing ground network of over 250 antennas across 25 geographically distributed sites to include large diameter (15+ meter) antennas.