The partners will re-affirm their continuation of the impactful cross-industry collaboration at World Satellite Business Week (WSBW) in Paris 13-16 December.
The Azure Orbital public preview includes support for Microsoft and KSATlite ground stations. Microsoft Azure Orbital is a ground station as-a- service managed platform from Microsoft enabling customers to directly ingest data from their satellites into Azure for processing and storage.
Starting this month, customers can use Azure Orbital APIs or the Azure Portal to communicate with their satellites using Microsoft and KSAT antennas. This network will continue to expand early next year with support for ground station partners ViaSat and USEI.
This significant step in the Microsoft and KSAT partnership allows customers to benefit from expansive global coverage free of the integration and data-delivery costs associated with typical multi-network solutions facilitating access to power of the Microsoft Cloud to process, store, and extract insights from spaceborne data.
"Over the past year, we have put in the work to continue our collaboration with Azure Orbital integrating our worldwide satellite ground network with Microsoft to provide seamless, global support for transporting, processing, and storing space-based data. Being able to deliver satellite data and run resource-intensive computing such as machine learning techniques and other applications using cloud-based solutions will not only change the way we deliver our services, but also how our customers will be able to utilize this information in the future. Through this partnership, our goal is to continue to provide our customers with the most technically advanced solutions for their missions" Rolf Skatteboe, CEO KSAT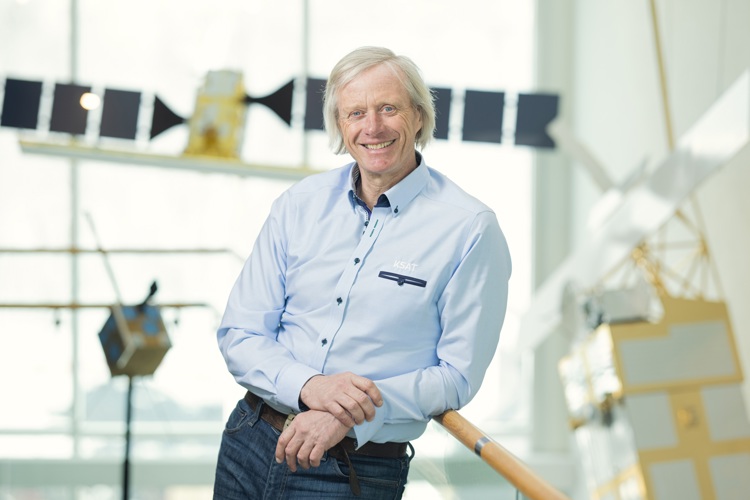 By combining industry experience, technology and cutting-edge expertise in their respective fields, the two companies explore innovative methods for transporting, processing, and storing large amounts of space-based data.
Finding the most efficient and sustainable solution for managing the huge amounts of satellite data and making it available for government and commercial users is increasingly important in the years to come.
Stephen Kitay, Senior Director, Azure Space says:
" We are excited to enter into Public Preview with operational support of KSAT ground stations. This partnership offers our customers access to an array of ground stations directly from the Azure cloud, putting the power of a global satellite ground infrastructure at their fingertips."
Photo by Reuben Wu