The Norwegian government-owned company Space Norway will build a radar satellite named MicroSAR, planned to be the first of a larger constellation. The small, but advanced satellite is scheduled for launch early 2025.
Design, implement & operate ground segment
The main application of the satellite will be for vessel detection, a long-running service with KSAT. It represents a major improvement to the capabilities for vessel identification and dark target classifications, as the satellite will cover large ocean areas but with high-resolution imagery. There are no satellite systems with similar characteristics today. The SAR satellite will provide data for a 300 km swath with a spatial resolution of 3 meters.
KSAT will design, implement and operate the ground segment for MicroSAR. For the first time, the ground segment is integrated with satellite operation and control, another feature making the MicroSAR project unique. Traditionally, the time from an image capture to a processed result has been a challenge. That is no longer the case with KSATs more than 260 antennas at 26 locations world-wide.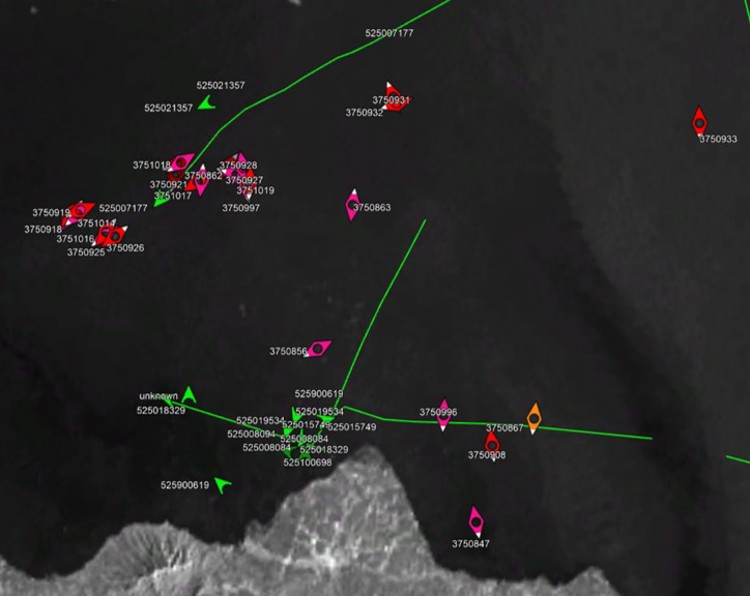 Asset to vessel detection services
The key challenge is time from tasking till image acquisition. The MicroSAR ground segment is designed to minimize this lag through a very close coupling between the scheduling system and satellite operation system. When everything is collocated, such a real-time operation is feasible.
– We are pleased to be the provider of the satellite and mission operation services as well as data reception and information retrieval. MicroSAR will be an excellent additional asset in our dark target detection service, which we provide nationally and internationally on a daily basis, Marte Indregard, Chief Commercial Officer (CCO) says.
KSAT continues to focus on further enhancement the advanced maritime services we are providing to customers from different user communities. The services combine multi mission SAR sources, AIS and RF information. MicroSAR and the other Norwegian RF monitoring satellites will be operationalized and put into usage through this system. The MicroSAR project will lead the way to enhanced multi-mission maritime surveillance service.
Header photo: Surrey Satellite Technology Ltd. (SSTL