15th European Space Conference, Brussel 24th January 2022:
How can the data flow from LEO to ground be made more efficient? KSAT takes the lead to study the efficient distribution of future ground station locations and use of novel downlink protocols, as prime contractor with partners DLR, Kongsberg Defence and Aerospace and Airbus Defence and Space for the study contract by the European Space Agency – ESA.
The study goal is to refine the future dataflow ground architecture for ESA Earth Observation Satellites and deliver a roadmap for its adaptation in the timeframe 2027-2035.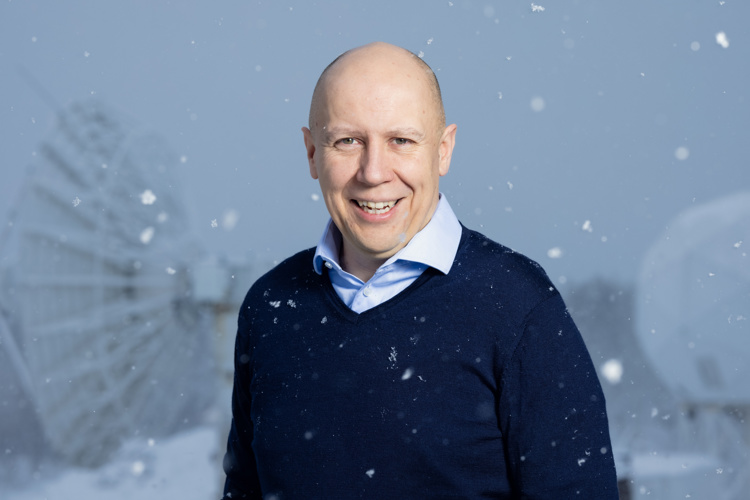 Contributing to Copernicus success
ESA is planning to significantly increase the number of operational Earth Observation Satellites in the coming years, with the launch of the Copernicus Expansion Missions and the Sentinel Next-Generation Satellites. The evolving landscape of ESA Earth Observation will bring a substantial increase to data volume and higher data rate requirements.
– We are very happy to be awarded with this study contract, contributing to the continued success of the Copernicus programme, Amund Nylund, Chief Operation Officer (COO) at KSAT says.
Indispensable asset for missions
The general trend towards higher data rates & higher downlink frequencies (k-band) for ESA institutional earth observation satellites requires the use of novel protocols to improve the robustness and resiliency of the LEO to Earth communication. In particular the impact of using communication protocols such as the CCSDS File Delivery Protocol CFDP Class 2 on the ground segment will be assessed in the context of forthcoming fully based DTN-network architectures.
KSAT is currently a core provider of data acquisition and TT&C services for the European Space Agency's Earth Observation Missions.
– Our global ground station network with antenna terminals on all continents including Antarctica is an indispensable asset for LEO Earth Observation missions, Nylund says.