Header photo: Chilean Ambassador to Norway, Walter Coutts and KSAT CEO & President, Rolf Skatteboe
Considering there is a positive affinity between Chile and Norway, coastal nations focused on fisheries and aquaculture, yet strongly committed to environmental stewardship within the context of a sustainable ocean economy.
Considering furthermore that during the State Visit to Chile of HM King Harald V of Norway earlier this year, the Norwegian delegation visited the KSAT facility in Punta Arenas, as part of a Global Network of over 200 satellite antennas, which KSAT operates.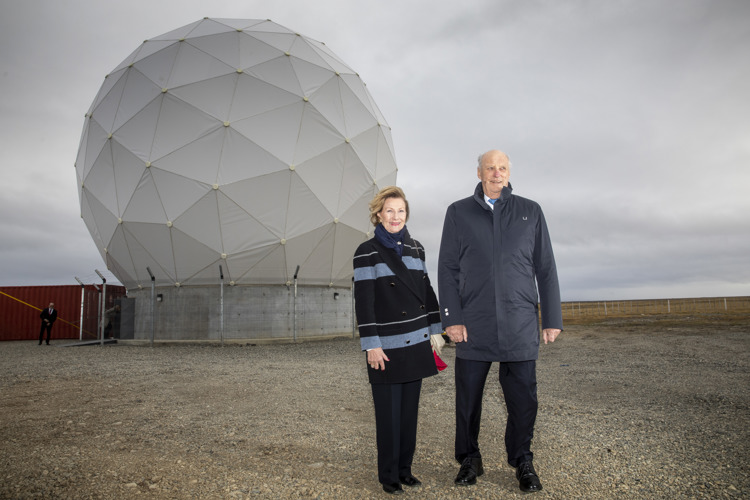 In this line, KSAT welcomes the opportunity to once again demonstrate its commitment to the ocean by announcing its intention to upgrade the Punta Arenas facility. This will allow KSAT to process SAR data in Chile, thereby providing better and increased opportunities to deliver Near-Real Time information in marine protected areas.
Therefore, Chile and KSAT commit to start developing and strengthening ways to monitor and surveil the vast Chilean Exclusive Economic Zone, with the view to use the company's global network of antennas and unique portfolio of satellite options.