One of Nara Space core values is to create new added values through constant exploration of the universe, and KSAT looks forward to support Nara Space on their journey.
Nara Space will have access to our world-leading and cutting-edge software defined API-based global ground network solution, KSATlite. Lean reliable operations, integrated solutions and dynamic scheduling makes it easy for Nara Space to grow with KSAT as a key partner.
Will grow together
Scalability and automated operations are unmatched in the market. KSATlite has currently a yearly traffic of nearly 700,000 passes and a proficiency greater than 99.7%.
– KSAT is pleased to partner and be able to grow with Nara Space to enable a robust and scalable Ground Station as a Service (GSaaS)" Christian Sando, Sales Manager Asia Pacific in KSAT says.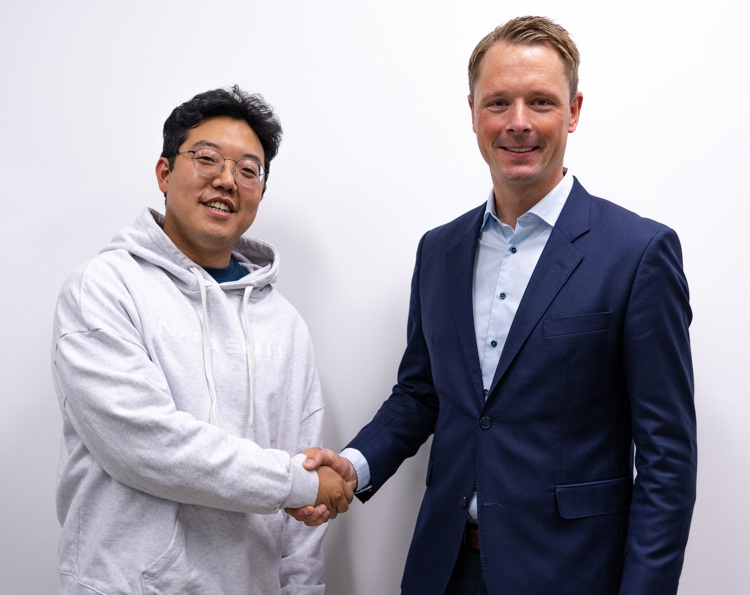 The two main technologies that Nara Space offer is satellite infrastructure capable of near-real-time observation and space big data analysis technology. The company has a one-stop solution that can cover every developmental stage from the mission design to post-launch operation of small satellites.
Important market
Korea is an important market for KSAT. The commercial space industry in Korea is growing, and new and exciting companies are joining in. Nara Space, established in 2015, is expanding and an important asset in the Asian space industry as they will launch the first commercial Earth Observation Satellite constellation in Korea.
– We look forward to a fruitful and long-lasting partnership, he says.
Header image: Rendered illustration by Nara Space.