The Better State Award (Bedre Stat-prisen) goes yearly to a government entity for innovation in the public sector. The NICFI Satellite Data Program is one of three finalists and is a great example of a truly innovative program. It's the first of its kind and challenging the way the Earth Observation community think about satellite data and reducing barriers to access. The goal is to support efforts to stop deforestation and save the world's tropical forests, through providing universal access to high-resolution satellite images of the tropics.
10 000 users from 145 countries
Norway's Ministry of Climate and Environment through NICFI (Norway's International Climate and Forest Initiative) announced the international tender in 2019. KSAT was awarded the contract in partnership with Planet and Airbus in 2020, in competition with several consortiums.
The results after one year are impressive: A total 540 million km2 new mosaics have been generated, to the benefit of users all over the world in the pursuit of reducing and reversing the loss of tropical forests. More than 10,000 users from 145 countries have registered to access the data. More than 300 user stories have been collected, showing how free and open access to satellite data help in the daily efforts in monitoring supply chains and local efforts. The free satellite imagery provides objective information about deforestation and where and when it happens.
Proud to lead the program
This knowledge is crucial when evaluating the current regulatory regime and enables more targeted efforts in the future.
– KSAT is proud to lead such a ground-breaking international program as the NICFI Satellite Data Program. The Ministry of Climate and Environment has taken a fantastic initiative that will pave the way for similar programs and partnerships in the future, Marte Indregard, CCO at KSAT says. She adds:
– The nomination of NICFI for this award is well deserved and we are very excited to start seeing the global impact of the program during this next year.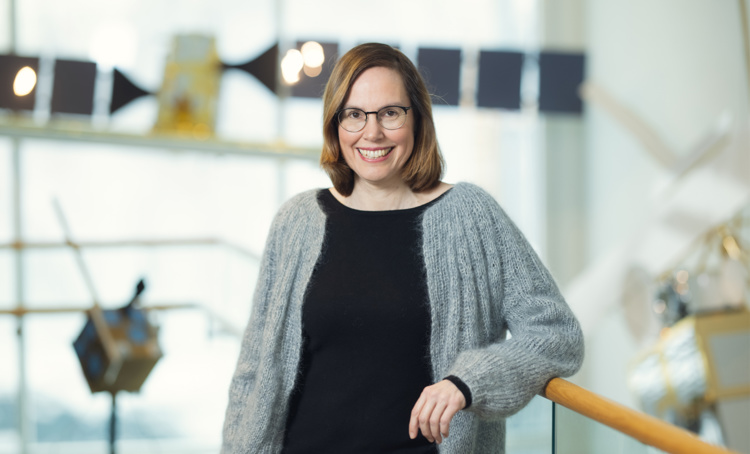 Can transfer to IUU
The nature of the program gives equal and universal access to information, which was previously subject to commercial pricing and restrictive licenses. Now the imagery is available in open platforms like Global Forest Watch and hosted within Google Earth Engine, to name just two examples. The free and open approach is democratising the access to information, that can empower affected communities. This approach can also be used for similar initiatives in the future.
– We believe that you can draw upon lessons from the NICFI Initiative to create other innovative solutions with existing technology, like battling the growing global problem of Illegal, unregulated (IUU) fishing, Indregard says.
The program has gained great interest both internationally and in Norway. The winner of the award will be announced during a conference on 26th January 2022.
Photo: ESA