The IAF Global Space Conference on Climate Change (GLOC) 2023 gathers representatives of major space industries, governments, academia, and other sectors involved in climate change to present results, exchange ideas and opportunities for contributing to the global climate change mitigation efforts. This year's edition invited its attendees to the capital of Norway, Oslo from 23-25 May.
At the conference, KSAT- organized session will highlight the global problem of Illegal, Unreported and Unregulated (IUU) fishing. The session titled "Using space technology to address organized crime in the global fishing industry" will be moderated by Earth Observation Key Account Manager Martin Skedsmo. Chief Commercial Officer (CCO) Marte Indregard will join as a speaker, together with the Director of Barents Watch, Nina Buvang Vaaja and Blue Justice Director Gunnar Stølsvik. Additionally, Dr. Gavin Bellamy, CEO National Fisheries Authority, Jamaica will present his views on the challenges with IUU fishing seen from Jamaican perspective.
With over 60 member states, each of them facing problems caused by IUU fishing, the Blue Justice Initiative takes on a great lead in the battle against IUU fishing. BarentsWatch has for more than 10 years collected, developed, and shared information about Norwegian coastal and marine areas.
–Devestates coastal communities
KSAT seeks to bring the discussion further on this very important subject. Organized crime in the global fishing industry has emerged as a pressing issue in recent years, threatening the sustainability of our oceans and security of legitimate fishers and local communities.
– Illegal fishing devastates coastal communities, endangers ecosystems and thus global food supply, and fuels transnational organized crime up and down the value chain says CCO Marte Indregard.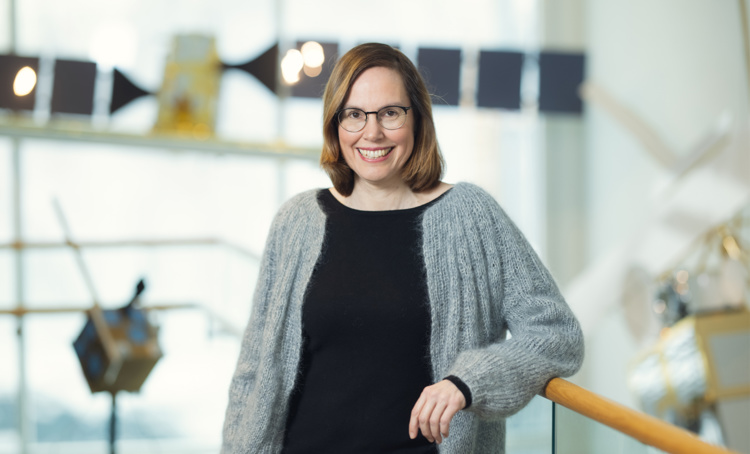 IUU fishing is often conducted by "dark target" – vessels that turn off their Automatic Identification System (AIS), making tracking of their activity a challenging task.
– By combining available satellite technologies and our industry-leading experience in processing and analyzing data, we can effectively expose dark vessels, taking the fight to the criminal networks responsible for fisheries crime globally, says VP EO Sales Rob Ayasse at KSAT.
Satellite surveillance offers unprecedented temporal coverage: a radar places on board of a vessel sailing at 20 knots can provide a possible coverage of 100 km2, while the possible coverage of a satellite is 4 million km2 per hour.
Analytical results within minutes
KSAT has built vessel detection expertise for decades. Today we use the most comprehensive analytical methods, from statistical to machine learning and human experts. Unlike our competitors, we draw upon all operationally capable satellites and distribute the analytical results within minutes from obtaining the data.
KSAT firmly believes that the contribution of satellite technology will stand out as an important tool in the global fight against IUU fishing, something we will shed focus on in this panel.
In addition to the IUU Fishing session, KSAT will be represented by our President and CEO Rolf Skatteboe who will speak during the plenary titled "From Earth Observation data to successful climate policy- the role of the space industry", moderated by own Charlotte Bishop, Senior Project Manager.