KSAT has been selected to provide an extensive portfolio of (Synthetic Aperture Radar) SAR satellite monitoring services to EMSA in support of the operational requirements of multiple maritime user communities in Europe. In October 2022, EMSA signed with KSAT a 24-month framework contract for the delivery of SAR satellite imagery which can be renewed for two additional 12-month periods.
Maritime surveillance services are of crucial importance for Europe. As such, EMSA acts as an institutional service provider to all participating States, including EU Member States and their overseas territories, candidate countries, and the EFTA member States (Norway and Iceland) and to European institutions and bodies with functions in the maritime domain such as pollution monitoring, maritime safety, maritime security, law enforcement, customs and support to emergencies at sea.
Ensures NRT delivery
By being able to cover almost the entirety of European waters and delivering multiple satellite missions, KSAT ensures near real-time (NRT) delivery of time-critical information for the maritime domain.
In addition to the European coverage, the KSAT Earth Observation (EO) services offered to EMSA, utilize the largest and best-positioned network of satellite ground stations in the world, through which imagery of any point on the globe can be acquired and delivered- in some areas in NRT.
– In order to deliver services as fast as possible to EMSA's areas of interest outside Europe, KSAT offers multi-mission downlink and processing leveraging several KSAT ground stations globally, including the unique ground stations at Svalbard in the Arctic and Troll in Antarctica says Marte Indregard, Chief commercial officer (CCO) at KSAT.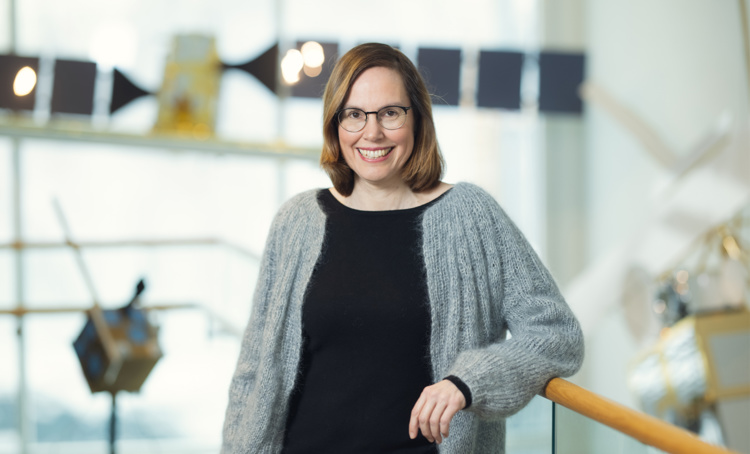 SAR extremely efficient sensor
Information from Earth Observation satellites offers a unique view of oceans, seas and coasts. Satellites, and their on-board sensors, provide routine, cost effective, reliable, and wide-area maritime surveillance.
With unique capabilities to regularly monitor very large areas independent of darkness and clouds, satellite-based SAR has proven to be an extremely efficient sensor to detect oil slicks, vessels, and ice on the sea surface.
As a provider of multiple satellite missions, KSAT is able to capture and process imagery in-house from all the SAR satellites suitable for maritime EO services.
– EMSA has since the early 2000s been an important driver for improved operational satellite-based maritime monitoring. KSAT is now continuing to push the evolution of the EO based services by leveraging the vast experience and data archives to develop even more efficient and precise AI/ML based algorithms to detect, track and classify oil slicks and vessels, Indregard, says.
Operational Concept:
Data from Earth Observation satellites is downlinked to a network of Ground Stations, processed into images, and analysed. The images and results are then delivered in QRT to the Earth Observation Data Centre at EMSA in Lisbon, being this information integrated with vessel traffic and other maritime information and disseminated to EMSA's users.
EMSA is responsible for the general sourcing and day-to-day provision of the extensive portfolio of satellite-based earth observation data, added value products and alert services, as derived from SAR and optical satellites, in support to the operational requirements of multiple maritime user communities.
Earth Observation information plays a crucial role in four distinct services: i) CleanSeaNet, the European oil spill detection and monitoring service, ii) Copernicus Maritime Surveillance, iii) satellite imagery-based services provided to FRONTEX for maritime border control surveillance and iv) support to emergencies at sea.
Background:
Satellite based maritime oil spill detection was pioneered by KSAT in the mid-1990s and has been expanded since with an increasing number of SAR satellites with efficient capabilities to detect, track and monitor maritime oil spills in European waters. More and more European coastal nations have realized the benefits of having their waters monitored from space and the number of users of the service continues to increase.