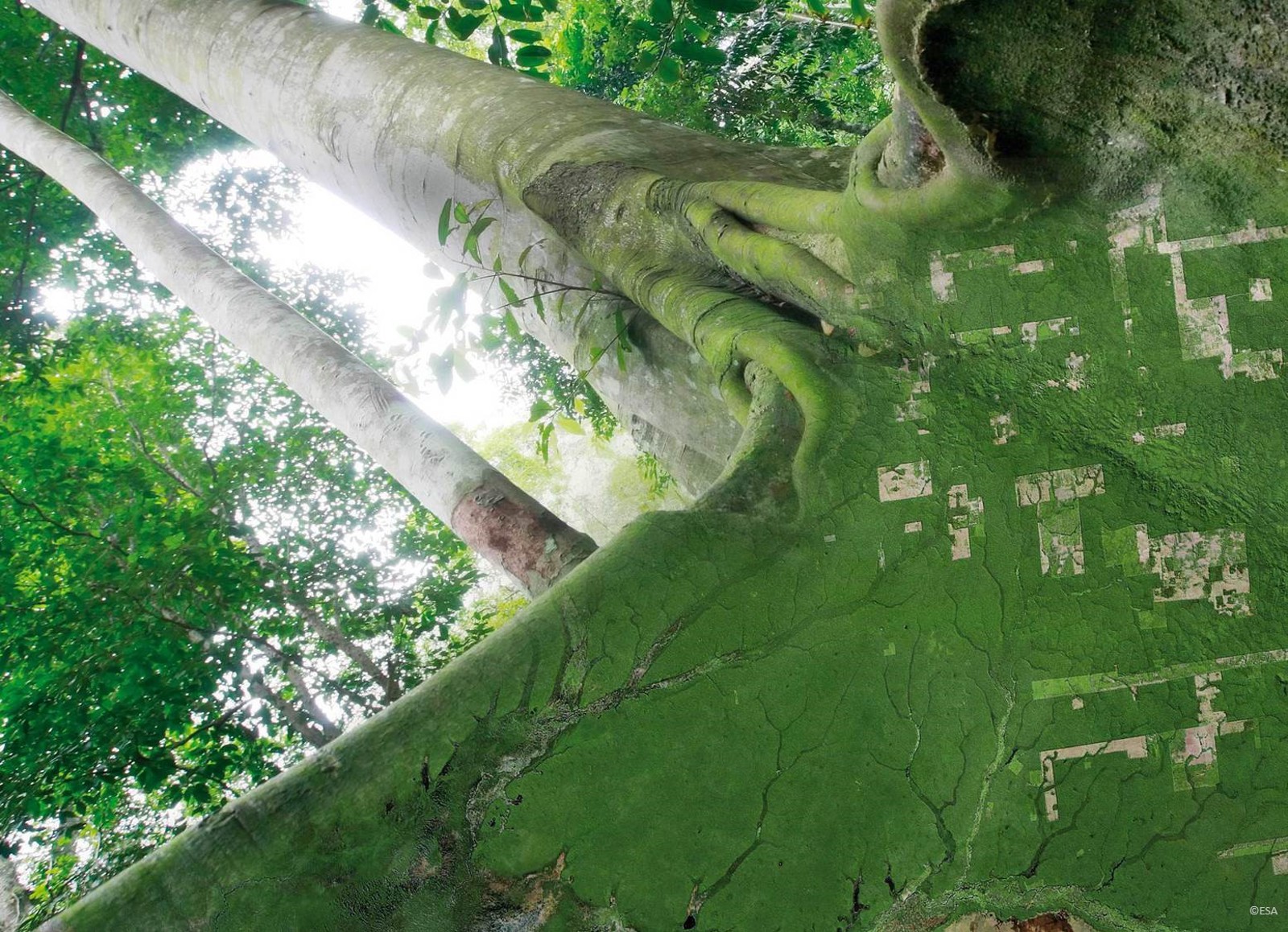 NICFI Tropical Forest Program
KSAT provides high resolution satellite imagery to inform action on climate change, forest management and sustainable development, free for anyone.
In 2020 the Norwegian International Climate and Forest Initiative (NICFI) awarded KSAT and its partners Planet and Airbus with a multi-year contract to provide an unprecedented volume of satellite data free of charge for anyone wishing to use it to help reduce and reverse tropical forest loss.
The primary objective of the NICFI program is to reduce and reverse loss of tropical forests. The program is designed to be as broad as possible to ensure it is useful for as many groups as possible. The data is available for use by any commercial and non-profit organizations as long as the purpose is in line with the initiative's goals and not for financial gain.
KSAT is the leader of the initiative and provides overall service management and coordination as well as tier one (first port of call) service support. Together with its partners, Planet and Airbus, it has offered a data program that meets the requirements of the Norwegian Ministry. Planet provides both archived and new high-resolution data for this service and Airbus provides access to its historical SPOT datasets for strategic partners.
Under the program the following datasets are available for a vast continuous area of 45 million square kilometers of tropical forest:
Visual Mosaics:

Optimised for visual display and designed to be accessible for everyone including the public
View Only
Spatial resolution: 4.77m per pixel
Spectral resolution: Red, Green, Blue (3 band)
Analysis-ready Surface Reflectance Mosaics

Optimised for scientific and quantitative analysis
Downloadable
Spatial resolution: 4.77m per pixel
Spectral resolution: Red, Green, Blue, Near Infrared (4 band)
Spectral resolution: Red, Green, Blue, Near Infrared (4 band)
Imagery is available at cadence levels not previously seen on this scale:
Bi-annual – twice per year from December 2015 – August 2020
Monthly monitoring - from September 2020 through 2022 with possible extension to 2024
For more detailed information and entry points for access and download the project landing page can be accessed at www.planet.com/nicfi or by contacting the project helpdesk
Facts about NICFI Satellite Data Program